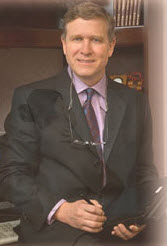 Dr. Terrence Murphy has performed thousands of Breast Augmentation, Breast Lift procedures and answers your questions.
Denver, CO (PRWEB) August 21, 2014
Dr. Terrence Murphy is a board certified plastic surgeon serving patients in and around Denver. On the website of Dr. Murphy, patients find dozens of very specific questions in reference to breast augmentation that are answered by him in detail. Dr. Murphy believes that it is very important for all of his patients to be well informed of any cosmetic procedure they are interested in. By reviewing the common questions and answers, patients will have a better idea if breast augmentation is right for them. Because every case is specific to every patient, Dr. Murphy encourages patients to visit him for a one-on-one consultation to review all options and so that he can answer any questions.
Below are some of the most common questions in regards to breast augmentation that patients are interested in. Those interested are encouraged to visit the frequently asked question page as well in order to view all of them.
How long does breast augmentation surgery take?
The breast augmentation surgery takes approximately an hour and fifteen minutes, and patients go home following surgery. Most breast augmentation patients resume normal activities within three or four days, although more strenuous activities may require a wait of four to six weeks.
What are the benefits of silicone implants?
The majority of Dr. Murphy's breast augmentation patients are now choosing silicone gel breast implants. Silicone breast implants offer patients the best option to have the most natural feeling, and often most naturally appearing, breasts. In relatively thin patients who do not have a lot of natural breast tissue, and especially if they wish to have larger implants, silicone breast implants are particularly beneficial. Silicone breast implants are much less likely to show any visible rippling around the edges and it is less likely that the implant will be felt underneath the skin.
Does breast augmentation increase my risk of breast cancer?
Breast augmentation has not been shown to increase the risk of breast cancer. Similar studies have also shown that should someone get breast cancer, the stage at diagnosis, treatment and outcome are no different in patients with breast implants as compared to those without. Dr. Murphy recommends all patients follow the guidelines of the American Cancer Society regarding timing of mammograms both before and after their breast augmentation surgery. Screening exams such as mammography need to be performed in a facility familiar with patients with breast implants, and other modalities such as ultrasound may also be used. Remember that all of the breast tissue is over the top of the breast implant and is easily palpated during breast self-exam.
Dr. Murphy has performed thousands of breast augmentations, lifts, and implants. Patients vary from working moms, fitness competitors, breast cancer survivors to just about everyone in between. Conveniently located in Denver, it is easy to schedule a private consultation with Dr. Murphy to learn about the types of breast implants and available sizes, as well as the many options in breast augmentation Denver residents have available. With so many options available, Dr. Murphy can customize the breast augmentation procedure to each individual patient, resulting in breasts that look and feel natural and just how they've always wanted them to. Review the website and view numerous before and after photos of procedures along with videos and testimonials from past patients of Dr. Terrence Murphy.
Dr. Terrence Murphy
799 E Hampden Ave
Suite 540
Englewood, CO 80113