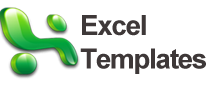 The new September calendar template is essential for anyone on the go.
(PRWEB) August 22, 2014
Summer is winding down and autumn is on the way. For many, the start of September means going back to school or getting back to a regular work routine. With all busy students and professionals have to do, it can be easy to lose track of tasks, events or appointments.
Now, staying on top of your schedule is easier than ever before with the new 2014 September calendar template at ExcelTemplates.net.
"The new September calendar template is essential for anyone on the go," said Excel Templates spokeswoman Rita Flagen. "While it can be accessed by nearly all desktop and mobile devices, the September calendar template can also be printed off for those who prefer a paper planner."
The 2014 September calendar template comes in the form of a Microsoft Excel template. It can be accessed by anyone that has Microsoft Office capability, and is available to all visitors at ExcelTemplates.net at absolutely no charge.
"As anyone that has used the program can attest, the customization options with Excel are endless," said Flagen. "That, along with its user-friendly interface, makes the September calendar template the ideal planning and scheduling tool."
There are several notable dates to remember on the 2014 September calendar. The month kicks off with the celebration of Labor Day on the first. Fall will officially begin on Tuesday, September 23rd. Rosh Hashana will begin the following day.
In addition to the calendar template, Excel Templates has a new line of back to school products available. From planners and calendars for students, to gradebooks and test templates for teachers, Excel has everything for the new school year. All back to school items, along with everything else in the site's massive inventory, are available to visitors at no charge every day.
For the complimentary 2014 September calendar template, or for hundreds of other calculators, planners and spreadsheets, visit ExcelTemplates.net today.