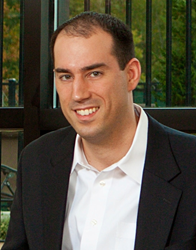 Apex, NC (PRWEB) August 20, 2014
Dr. Craig Dorion provides gum disease treatment in Apex, NC with the LANAP® laser protocol, a minimally invasive treatment that targets and eliminates the bacteria and infection of moderate to severe gum disease without the use of a scalpel or sutures. This FDA cleared protocol involves treating the problem areas with a laser in order to decrease bleeding, discomfort, and gum surgery recovery time to get patients back to good oral health quickly.
Gum disease begins as an inflammation of the gums around the base of the teeth. This inflammation is caused by harmful oral bacteria which produce toxins. The beginning stage of gum disease, or gingivitis, will not render any permanent damage if treated in a timely manner. If left untreated, however, gingivitis can progress into periodontitis which is characterized by the destruction of gum and bone tissue. Tooth loss is a very real consequence if enough bone damage is sustained. If gum disease is not treated in the early stages, this may necessitate gum surgery. Recovery from gum disease treatment can be drastically shortened with the use of LANAP® laser treatment.
With traditional surgery, dentists treat gum disease by cutting the gums with a scalpel, peeling them back in order to scrape away the tartar from the roots of the teeth and clean the infected areas of the gums, and then suturing the gums back into place. Patient trauma is expected in this type of invasive procedure, and the gum surgery recovery time may be several weeks.
Dr. Dorion is one of the few dentists qualified to offer the LANAP® laser procedure as an alternative to scalpel surgery. During this procedure, he uses the PerioLase® MVP-7™ laser to remove the bacteria and infected tissue while also cauterizing the gums for minimal bleeding. Because gum tissue does not have to be removed from the teeth, patients who opt for this type of gum disease treatment in Apex, NC can expect recovery to take days rather than weeks.
Patients interested in learning more about laser assisted gum disease treatment in Apex, NC can find information on Dr. Dorion's website or schedule a consultation with his office.
About the Doctor
All Day Dentistry is a dental practice offering personalized dental care for patients in the Research Triangle Park area including Apex, Cary, Chapel Hill and Raleigh, North Carolina. Dr. Craig Dorion completed his DDS at the University of North Carolina at Chapel Hill, where he continued advanced training with specialized focus in periodontics, dental implant surgery, and sedation in the Department of Periodontology at UNC School of Dentistry. He simultaneously completed a Master of Public Health degree in Health Policy and Management at the prestigious UNC Gillings School of Global Public Health Dr. Dorion belongs to the one percent of dental professionals currently providing the LANAP® protocol, the first FDA-cleared laser procedure for gum disease and periodontal treatment. To learn more about the dental services available at All Day Dentistry, visit http://www.alldaydentistry.com and call 919-636-3091.