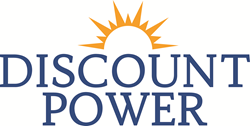 We strive to deliver the lowest electricity rates possible to consumers in Texas. - Neville Ravji CEO
Houston, Texas (PRWEB) August 21, 2014
Texas retail energy provider Discount Power promises that it can beat any commercial electricity quote from its competitors, or it will give an AMC entertainment pack for two valued at over $40.00.
To be eligible for the promotion, all a business consumer needs to do is to send Discount Power a written, executable offer received from another retail energy provider (REP) within the prior 48 hours via email or fax. If Discount Power is unable to beat the quoted rate, the company will give the business consumer an AMC entertainment pack for two.
Neville Ravji, Chief Executive Officer of Discount Power, said "We strive to deliver the lowest electricity rates possible to consumers in Texas. We are extremely confident that we can do better at serving business consumers than our competitors, so we are challenging people to come to us with the custom business rates they have received from other retail energy providers. We want to show Texans that there are better rates out there than what they are being given."
"This new promotion is an excellent way for our team to show that business consumers are paying way too much to power their businesses," said Mohsin Hassan, Chief Operating Officer of Discount Power. "Our company was built on the belief that consumers should not have to pay an excessive amount for electricity, which is why we work hard to provide savings for customers in Texas. This is deregulation at its best – the power to choose and reap the benefits of discounted rates."
For full details on this limited time offer for business consumers in Texas, visit the Discount Power website at http://DiscountPowerTX.com/commercial.aspx.
About Discount Power
Discount Power is a retail electric provider based in Houston, Texas. Discount Power is comprised of industry experts with more than 50 years of experience in the energy industry. The team at Discount Power has been involved in all of the business elements of the energy market since the beginning of retail deregulation in Texas and has collectively served hundreds of thousands of residential and commercial customers. Learn more about Discount Power by visiting us online.