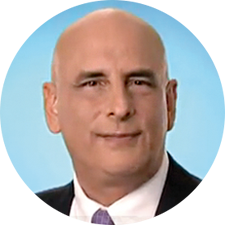 Dr. Kerasidis said he hopes his protocol for managing concussions throughout the season gets received, reviewed and implemented immediately before brain damage is done.
National Harbor, MD (PRWEB) August 22, 2014
With the American football -- and concussion -- season commencing, neurologist Harry Kerasidis, MD offers his clinical-caliber concussion management protocol as a guideline for teams, schools and sports organizations.
Dr. Kerasidis said he hopes his protocol for managing concussions throughout the season gets received, reviewed and implemented immediately before brain damage is done. He said timing is critical for implementing a system that protects, detects and helps prevent cognitive and emotional impairment brought on by concussions and repeated, sub-concussive, hits to the head.
"There has recently been a lot of talk about researching concussions, athletic trainers are gaining education and position statements have been made," said Dr. Kerasidis, who created XLNTbrain Sport™ which is a single-platform protocol benefiting from technology based on his treating hundreds of concussed patients in 25 years of practice. "But I'm sensing the sports world may still be a bit complacent or unsure about what to do NOW to implement a proactive concussion management program."
So, Dr. Kerasids offers the following basic outline of his protocol for all sports, and levels to follow, particularly since high school, college and professional football seasons are beginning. He follows "The Four Rs:"
1. Recognize

During pre-season, initiate education that meets or exceeds state laws for concussion awareness. - Look for education that verifies the individual comprehends the material.
Conduct pre-season neurocognitive baseline testing on all athletes.
Gather contact information from each athlete, parent, coach and related medical professional.
If available, attach impact sensors to the helmets, i.e. GforceTracker, to monitor frequency and force of hits sustained.
Establish the "return-to-play" policy.
If using XLNTbrain Sport™, compile this data into the XLNTbrain team profile.
2. Report

Select a sideline assessment tool, i.e. mobile app, that helps detect, record and report the risk of a concussion occurring during practice or gameplay.
During practice and gameplay, observe collisions sustained, monitor the athletes behavior and impact sensors results to gauge who is at risk of a concussion.
Should any athlete appear to show signs of a concussion, remove them for a series of sideline assessments that include cognitive and balance measures. Compare with baseline scores.
Record and report results from these assessments to appropriate personnel.
Report compliance to state laws requiring concussion awareness education and concussion management protocols.
If using XLNTbrain Sport™, its Sideline Assessment Mobile App records and automatically sends emails to those on the athlete's personal roster, including parents, coaches and medical professionals.
3. Recover

If loss of consciousness occurs, do not move the athlete to avoid further injury. If they do not regain consciousness within one minute, call for emergency assistance.
Should a concussion be suspected remove the athlete from gameplay. Only a medical professional familiar with concussion injury should make a same day decision that concussion injury has NOT occurred to return the athlete to gameplay.
Treat concussed athlete by prescribing rest for the next 24 hours, with relative mental and physical rest until they are symptom-free.
Then, initiate progressive exertion recovery sequence, monitoring daily symptoms.
In XLNTbrain Sport™, I've included a 5-Step Progressive Exertion plan with close symptom tracking during each stage to ensure that exertion does not provoke concussion related symptoms.
Repeat testing. Our system gives a "green" light when the athlete has completed the protocol and symptoms are beyond reasonable further risk levels.

Clear for gameplay — Armed with this data, a medical professional can review the progress, daily symptoms, scoring on all the tests, and make an informed decision.
4. Responsibility

Every team should have a "concussion coordinator" in the absence of an athletic trainer, who implements the concussion management protocol throughout the season.
Every individual involved in the game should be well-versed in the concussion management protocol, including athletes, coaches, athletic trainers and directors, league officials and referees.
XLNTbrain Sport™ is available for a small annual subscription and provides every step in "The Four Rs" to assist with detecting concussions and guiding athletes safely back to normal activity and gameplay, according to Dr. Kerasidis.
Scheduling a demonstration and more information is available at http://www.xlntbrain.com and by calling (855) 333-9568, or emailing info(at)xlntbrain(dot)com.
# # #