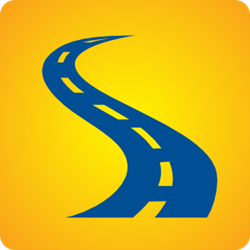 Boston, MA (PRWEB) August 22, 2014
Medical coding students looking for a study buddy have a friend in Dynamic Path, with 300 review questions that strengthen understanding on coding topics.
Dynamic Path announced that it now offers CPC exam review materials, covering topics students need to know to pass the certification test. That includes coding by body system, procedure and department, anatomy and vocabulary, general coding guidelines, practice and evaluation, HCPCS Level II and ICD-9-CM.
Victoria Slingerland, CFO and co-founder of Dynamic Path, said the free medical coding practice tests can help medical coding students stress less while studying for the CPC exam. "Our practice questions help aspiring medical coders reach their career goal by providing additional, quality study help for a low cost," she said.
The learning system uses multiple-choice questions alongside detailed explanations of topics. Medical coding students work at their own pace through the self-guided study questions, and can test their learning through timed quizzes. Tracking progress through exam day with Dynamic Path is easier, and students can identify weak skills to work on.
Fifty of the CPC study questions are available for free. Avid studiers can access all 300 review questions for only $4.99. All practice questions are created by expert certified medical coding writers, letting students study accurate and quality materials.
Medical coding students, and those seeking academic and professional degrees in other fields, can study with Dynamic Path's mobile and desktop apps. The apps can be downloaded free of cost for Android, iOS and other platforms.
Dynamic Path is a test prep app and website enterprise based in Boston. Dynamic Path prides itself on providing complimentary and low-cost test prep for over 100 professional and academic standardized exams, including high school and college admissions tests, IT certification exams, business and professional development exams, teaching exams and medical board exams.