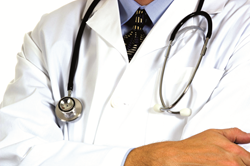 Giving TLC to Physicians Financial and Insurance Plans
New York, NY (PRWEB) September 30, 2014
Advanced Wealth Professionals announced the formation of their new division, Advanced Wealth Physicians. This division will focus on helping physicians manage, grow and protect their wealth, at all stages of their career. Whether the physician is starting a practice, firmly established or getting ready to transition to the next phase of their life, Advanced Wealth Physicians is equipped with the expertise and understanding to create a healthy financial plan.
Advanced Wealth Physicians will work with doctors to develop a clear understanding of their financial goals, and then build a tailored financial strategy. Advanced Wealth Physicians will continue to review, recommend and modify this plan as the physician's career, life and goals change.
Services for physicians include insurance and financial planning, estate and retirement planning, tax and asset diversification, investment review and analysis, premium financing and succession planning. Tomer Dicturel, Managing Director of Advanced Wealth Physicians said the division was sorely needed by doctors since "they start their career in debt and later in life than most, giving them less time to save for retirement. Getting an early start with a good financial planner who has their best interests in mind can mean the difference between working more years or enjoying a very comfortable retirement."
Advanced Wealth Professionals has decades of experience helping individuals and corporations with strategic and customized financial and insurance plans, using the most sophisticated tools and a network of experts.