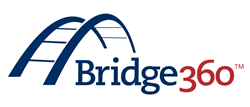 Software needs are becoming more and more complex at a time when end-users are less patient with software flaws. That's why we are leading the charge to bring quality back to software — Brenda Hall, CEO
Austin, Texas (PRWEB) August 21, 2014
For the second consecutive year, Bridge360 is named to the Inc. 5000 list of the fastest growing private companies in America. Bridge360 is listed no. 2,740 on the 2014 list that monitors growth over the previous three-year period.
Inc. magazine has been recognizing top-performing companies for 33 years with its list, and the growth experienced by these leading companies included in the 2014 list is as strong as ever. The median company on the list saw increased sales of 152 percent since the start of 2011, while the top honoree grew 158,957 percent.
"It's very difficult for any company to sustain such a strong growth trajectory for effectively a four-year period," said Brenda Hall, Bridge360 CEO. "And it has only been possible for us because of the excellent people we have on staff and the strong partnerships we have with our clients. Software needs are becoming more and more complex at a time when end-users are less patient with software flaws. That's why we are leading the charge to bring quality back to software."
Bridge360 was one of 338 Software companies on the Inc. 5000 list, and ranked 226 among those companies. Bridge360 also ranked 57 of 95 Austin-based companies, and 224 of 404 Texas-based companies.
A truly bootstrapped company, Bridge360 was founded through the entrepreneurial spirit of CEO Brenda Hall. Her efforts routinely put Bridge360 on the list of top woman-owned businesses in Austin as published by the Austin Business Journal. In August of this year, that trend continued as Bridge360 was ranked 18th based on 2013 revenue.
About Bridge360
Bridge360 is leading the charge to bring quality back to software, implementing quality solutions for clients throughout the entire software development lifecycle. This includes program management, architecture, design and development, testing and support, and maintenance. By specializing in solving complex problems at every phase of the project, Bridge360 removes roadblocks to bring clients' software and applications to any market with the highest level of quality.
The Bridge360 customer base includes world technology companies, leading system integrators, federal and state government agencies, and small to enterprise businesses across the globe that embrace the return on investment that quality brings to their business. Bridge360's clients span industries from legal to healthcare, automotive to energy, and high tech to high fashion; all counting upon Bridge360 to clear a path for their success.
Bridge360 was founded in 2001 and is headquartered in Austin. Recent acclaim for the company has included 2014 listings on Inc. 5000, and Austin Business Journal Top Women-Owned Businesses and 2013 listings on Software 500 and the Austin Business Journal Fast 50. Bridge360 was also the 2013 recipient of the International Service Award presented by GlobalAustin and the Austin Chamber of Commerce.