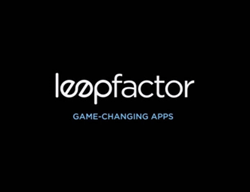 "We look forward to welcoming new investors into Leapfactor to help us grow, improve, and scale our business." -Lionel Carrasco, CEO and Chairman at Leapfactor
Miami, Florida (PRWEB) August 21, 2014
Leapfactor, a provider of breakthrough apps that transform the ways companies do business, today announced the launch of a convertible debt investment offering on EarlyShares, the trusted platform that gives accredited investors direct access to private opportunities. Leapfactor, whose founders are Endeavor High-Impact Entrepreneurs, is raising $1.5 million in funds to support future growth and development in anticipation of a Series A fundraise. For more information on the investment opportunity, click here.
Leapfactor, based in Miami, Florida, provides mobile business apps that enable field sales reps to trace customer response, create quotes, place orders, and manage customer information – eliminating the burden of entering data into systems of record. Leapfactor's primary product, Salesfactor, provides tools to increase revenues and efficiency.
Current Leapfactor customers include Avon, HD Supply, AstraZeneca, L'Oreal, and Aeromexico. The company has 40 employees and generated $3.1 million in annualized CMRR (Committed Recurring Revenue).
"Leapfactor co-founders Lionel Carrasco and Marcela Henao exemplify what Endeavor looks for in High-Impact Entrepreneurs," said Laura Maydón, Managing Director and CEO of Endeavor Miami. "Endeavor is committed to helping entrepreneurs build thriving, scalable companies, and we're proud to have Leapfactor as part of our Endeavor companies."
"We are thrilled to showcase Leapfactor to accredited investors around the U.S. by hosting our capital raise on the EarlyShares platform," said Lionel Carrasco, CEO and Chairman at Leapfactor. "We look forward to welcoming new investors into Leapfactor to help us grow, improve, and scale our business."
"We are very excited to be working with fellow Miami-based company Leapfactor," said Joanna Schwartz, CEO of EarlyShares. "Leapfactor is a unique business that has been selected by Endeavor, a highly selective global organization focused on fostering economic growth by helping high-potential companies succeed. We are pleased to be helping Leapfactor engage in a streamlined, efficient capital raise on our user-friendly platform."
Under current SEC regulations, only accredited investors who are registered users of EarlyShares are able to invest in Leapfactor and other private opportunities on EarlyShares. Interested investors can sign up here and fill out an accreditation questionnaire to determine if they are eligible to invest.
About EarlyShares
EarlyShares is the trusted platform that gives accredited investors direct access to vetted private investment opportunities. Under new securities regulations, EarlyShares streamlines the processes of private investing and capital raising to make the private finance market more efficient, transparent, and accessible for all parties involved. For more information or to join the 'Future of Investing,' visit EarlyShares.com.
About Leapfactor
Leapfactor is a SaaS company that transforms the way businesses enable their sales force to better engage and serve customers at the moment of truth, increasing revenue growth.
Our cloud based Mobile Platform was designed from the ground up to support Game-Changing business Apps that extend CRM limits. By bringing together "systems of record" and digital content, our task driven Apps engage, shape and connect businesses and people. For additional information about Leapfactor, please visit leapfactor.com.