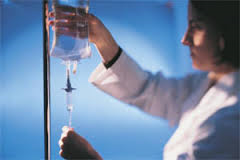 Dialysis centers, facilities, distributors, and patients should stop use and return to place of purchase
San Diego, CA (PRWEB) August 21, 2014
AttorneyOne.com, a recognized authority on law, update the website daily regarding all the latest information from the FDA on Dianeal Low Calcium (2.5mEq/L) Peritoneal Dialysis Solution.
The US FDA announced on August 15, that two lots of Dianeal Low Calcium (2.5mEq/L) Peritoneal Dialysis Solution with 2.5% Dextrose 5000mL (Ambu-Flex II), by Baxter International Inc., are recalled due to the presence of particulate matter.
The reason for the recall is the presence of oxidized stainless steel, garment fiber, and PVC particulate matter identified during the manufacturing process. If the specific solution is administered, it may cause local inflammation or adhesion formation. Moreover, in case of pre-existing peritonitis, it may serve as a focal point for infection that may become fatal.
The affected Lot numbers are C940700 and C940841; they were distributed from May 30, 2014 through July 9, 2014.
Taking into consideration the latest developments, AttorneyOne.com monitor daily and update the website providing accurate information on all relevant FDA safety alerts. Sean Burke, director of Media Relations at AttorneyOne.com, adds "we are determined to keep an eye on FDA announcements concerning Dianeal Low Calcium (2.5mEq/L) Peritoneal Dialysis Solution and inform the public. For that reason," he continues, "our focus should squarely fall on investigating these safety alerts and getting the word out."
As the FDA recommends "According to the product labeling, the container should be inspected visually for signs of leakage prior to use. Solutions that are cloudy, discolored, contain visible particulate matter, or show evidence of leakage should not be used." And the Agency adds "All patients who received product from the affected lots also were contacted by recall letter and provided instructions to arrange for product return. Dialysis centers, facilities, distributors, and patients should stop use and return to place of purchase."
AttorneyOne.com has further information on Dianeal Low Calcium (2.5mEq/L) Peritoneal Dialysis Solution at the website including the latest major drug, medical products, and food law news.
Headquartered in San Diego, CA Attorney One was founded in 2004 and is not a law firm. They offer a nationwide legal service which helps consumers find the best representation for their legal needs. You can learn more about Attorney One at our website http://www.attorneyone.com. Checkout earlier news from us at http://www.prweb.com/releases/2014/08/prweb12106456.htm.