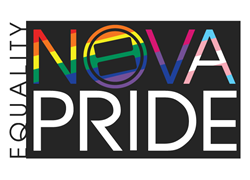 McLean, VA (PRWEB) August 22, 2014
RedRocks will welcome LGBTQ and allies to their Arlington location with no cover, drink specials from 7pm-1:30am, and a classic and upscale atmosphere, featuring music from the Jazz/Ragtime/Blues era (Frank, Billie, Ella). Kristen Wilson, RedRocks General Manager states "RedRocks has tons of LGBTQ clientele, and we are excited to give them something new and fun to do in Northern Virginia!" RedRocks is contributing a percentage of sales during the evening to NOVA Pride.
NOVA Pride shares RedRocks' excitement, and are kicking off the first "Pride on the Rocks" event by featuring couples' dance instruction by Ashliana Rowe (NOVA Pride's Entertainment Director, and longtime professional dancer and instructor), with styles ranging from Ballroom Dancing, to Salsa, to the Two-Step! Not only couples should attend; all are encouraged to grab a partner at RedRocks! In the latter portion of the evening, the class will open up to learning line dances such as the Cha Cha Slide, the Electric Slide, the Cupid Shuffle, the Wobble, and more! Ashliana says, "By the time you are done you will have mastered the basics, have had some locally-brewed beer, and be the life of the dance floor!" Ashliana has been dancing since 1986, professionally since 1995, and teaching professionally since 2000.
RSVP on Facebook here: https://www.facebook.com/events/797969140255698/
NOVA Pride will be in attendance to mingle with attendees, provide insight and updates on our upcoming events and activities, and accepting tax-deductible donations. In addition, NOVA Pride will accept contributions to our "Drag Bag" – looking for fabulous hand-me-downs, such as hats, gloves, and other fun accessories for a Drag Sack Race at their first annual Northern Virginia Pride Festival in October! For more information on the Northern Virginia Pride Festival, visit http://www.novapridefest.org.
###
About Northern Virginia Pride:
NOVA Pride is a coalition-building organization with a mission to educate, advocate and celebrate the LGBTQA Community of Northern Virginia; including the counties of Fairfax, Loudoun, Arlington, and Prince William as well as the City of Alexandria. We aren't just festivals and flag-waving. We are a movement to create an infrastructure between county-based organizations, charities, pride organizations, social groups, and the community at-large; to educate the community about LGBTQ issues, including health and discrimination; advocate for LGBTQ equality; and celebrate diversity and individuality.