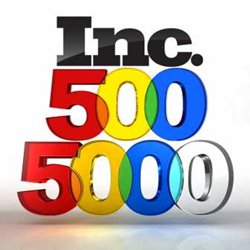 This is quite an honor and I couldn't be more thankful to the amazing GraduationSource team and all of our customers for making this happen
New York (PRWEB) August 21, 2014
Inc. magazine today ranked GraduationSource NO. 4499 on its seventh annual Inc. 500|5000 list of the nation's fastest-growing private companies. Graduationsource was ranked number 91 of all the fatest growing educational companies and the 349th fastest growing company in New York State. The list represents the most comprehensive look at the most important segment of the economy—America's independent entrepreneurs. Fuhu tops this year's list. GraduationSource joins LivingSocial, Edible Arrangements, CDW and Lifelock, among other prominent brands featured on this year's list.
"This is quite an honor and I couldn't be more thankful to the amazing GraduationSource team and all of our customers for making this happen." Said Matthew Gordon, CEO of GraduationSource.
In a stagnant economic environment, median growth rate of 2013 Inc. 500|5000 companies is an impressive 142 percent. The companies on this year's list report having created over 520,000 jobs in the past three years, and aggregate revenue among the honorees reached $241 billion.
Complete results of the Inc. 5000, including company profiles and an interactive database that can be sorted by industry, region, and other criteria, can be found at http://www.inc.com/5000.
"Not all the companies in the Inc. 500 | 5000 are in glamorous industries, but in their fields they are as famous as household name companies simply by virtue of being great at what they do. They are the hidden champions of job growth and innovation, the real muscle of the American economy," says Inc. Editor Eric Schurenberg.
About GraduationSource:
GraduationSource is the leading online retailer for graduation products. We pride ourselves in our strong values, personal customer service practices, and extraordinary products. Headquatered in Port Chester, NY and tracing its roots back to the 1960's Graduationsource has turned from a family company to a global enterprise under the stewardship of CEO Matthew Gordon.
After serving over 30,000 schools worldwide, we continue to look to improve our company and products with a constant drive towards excellence in the realm of accomplishment and commencement products.
Today, GraduationSource has established a full line of Graduation Regalia, ranging from Preschool and Kindergarten gowns all the way to Bachelors and Doctorate hoods. Whether an institution is hosting a traditional cap and gown ceremony, or if it requires cords and medals to honor students of Salutatorian and Valedictorian merit, we are proud to provide the appropriate regalia and accessories to have a memorable graduation. GraduationSource also provides full capabilities to develop custom products such as imprinted stoles and diploma covers at unmatched prices. No event or function is too large or too small for our dedicated staff to tackle.