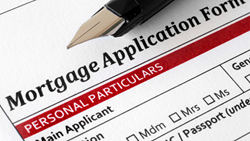 This larger than expected decline in mortgage rates should at least give prospective borrowers a boost of confidence
Chicago, IL (PRWEB) August 20, 2014
August 20th was a positive day for lenders, such as Peoples Home Equity to witness as mortgage applications posted a better than expected rise. There was also positive news for home buyers as well showing 30-year mortgage rates declined week-over-week.
This Wednesday morning, the Mortgage Bankers Association (MBA) released their weekly mortgage applications survey which showed a 1.4% rise in applications for the week ending on August 15th. The announcement was a surprise for Peoples Home Equity as the lender expected a reading closer to -0.14%. This positive weekly change marks the 4th consecutive time applications have risen after a decline. That said, applications are at a net -1.2% loss for the past 7 weeks and -4.4% over the past 12 weeks, despite occasional signs of strength.
One reason why home loan applications may have increased over the past week is that 30-year mortgage rates posted a decline to 4.29% from 4.35% the week prior. The MBA's chief economist, Mike Fratantoni said that "Interest rates dropped last week as a result of the ongoing turmoil in Ukraine and other international concerns, which in turn pushed mortgage rates lower." This 0.05% percentage point change was the largest seen since June when rates increased from 4.26% to 4.34%. The average rate for 30-year Jumbo loans declined to an even more attractive level of 4.18% from 4.24%
Peoples Home Equity thinks prospective mortgage applicants were waiting to pull the trigger and lock in an attractive rate. The forecast was for rates to descend to just 4.33%. This larger than expected decline in mortgage rates should at least give prospective borrowers a boost of confidence to submit their paper work for a pre-approval.
Visit PeoplesHomeEquity.com today to see how much one would have to pay or save depending on various mortgage rates using the lenders "Monthly Payment Calculator" page.
If interested in purchasing a home, peoples feel free to contact a Peoples Home Equity loan officer today at: 262-563-4026