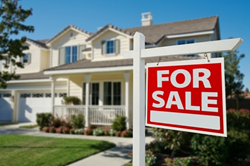 Homes that are selling are spending less time on the market.
Chicago, IL (PRWEB) August 21, 2014
The Federal Savings Bank was intrigued by a recent report from RE/MAX revealed improvements in median home sale prices in July.
According to the July National Housing Report, home price appreciation hit a slower stride in July than it had seen in earlier parts of the year. The data focused on 52 metro areas, and the median price of all homes sold in those areas was $204,550 in July. This was a 2.4 percent increase compared to June and a 7.9 percent gain compared to July 2013. The growth represented the 30th consecutive month of increases in median sale prices.
RE/MAX said the slowdown for price growth is the result of improvements in housing inventory. July's inventory level decreased 1.1 percent from June and 3.5 percent from July 2013. While the data showed a reduction, RE/MAX noted July marked the seventh of the past eight months when the decline was less than the previous month. Based on July's rate of home sales, there was a 4.3-months supply of inventory, an increase from 4.1 months the previous month and 4 months in July 2013.
According to Fortune, inventory remains a key concern among economists, but future growth is expected, which could inspire more consumers to buy a home.
Home sales don't perform as well as prices
Encouraging more potential home buyers to close a transaction is key overall housing industry improvement, as RE/MAX noted a decline for home sales. In July, transactions fell 3.1 percent compared to June and 6.8 percent compared to July 2013. This reduction marked the end of a four-month streak of month-over-month gains.
Homes that are selling are spending less time on the market. In July, the average days a house spent on the market was 60, down from 62 days in June and July 2013. Also, July marked the 26th consecutive month of the average days a house spent on the market remaining below 90 days.
"After a slow start to the year, 2014 home sales have been improving," said RE/MAX CEO Margaret Kelly. "Sales are following the expected seasonal pattern and are approaching the levels we saw last year. As inventory continues to build the recovery continues at a more stable and sustainable rate."
Contact the Federal Savings Bank, a veteran owned bank, for information about first-time home buyer programs that can provide the financing you need as more properties become available.