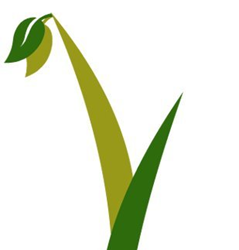 EGFS's three-year growth rate was 573%.
San Francisco, CA (PRWEB) August 21, 2014
Early Growth Financial Services (EGFS), an outsourced financial services firm that provides accounting, CFO, strategic finance, tax, and valuation services to small to mid-sized businesses nationwide today announced its ranking on the Inc. 5000 fastest growing private companies list for 2014. This is the first year that EGFS was nominated for this award. EGFS ranked #797 nationally, and #13 in the San Jose Metro Area where its company headquarters are located.
To have the distinction of making this list, companies typically demonstrate triple-digit growth rates. EGFS's three-year growth rate was 573%. Within the past two years, EGFS expanded from California to New York; its reach now includes nine markets with 400+ clients nationwide. EGFS has hired finance professionals to keep apace with its growth, onboarding 55 additional employees with startup and small business finance expertise to continue to provide clients with experienced and customized financial support.
"We are absolutely thrilled to have received this honor," said David Ehrenberg, Founder and CEO of Early Growth Financial Services. "When I first founded EGFS in 2008, it was to provide a much needed service -- on-demand financial services for small businesses. Our success over the last six years reinforces that this is a very real need, and that EGFS delivers on our promise to satisfy this need."
"We owe this achievement to our great team of financial professionals who provide quality services and support to our clients. And, of course, we thank our clients for giving us the opportunity to help with their financial administration needs. We look forward to increased growth so that we can continue to help more and more companies to focus on their core business, and on doing what they do best!"
You can find complete results of the 2014 Inc. 5000 list at http://www.inc.com/inc5000/list.
About EGFS
Early Growth Financial Services (EGFS) is an outsourced financial services firm that provides a full range of financial services and support to companies at all stages of development. With operations in Silicon Valley, San Francisco, Los Angeles, Las Vegas, Austin, Chicago, Boulder, Seattle, and New York City, EGFS's clients include Indiegogo, Klout, TechShop, OpenERP, and 400+ other small to mid-size businesses nationwide. For more information and to learn how EGFS can help companies to keep their internal resources focused on their businesses, visit http://www.earlygrowthfinancialservices.com or call 415-234-3437 and follow @EarlyGrowthFS