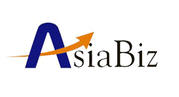 Singapore's economy is shifting gears towards the services sector
(PRWEB) August 22, 2014
AsiaBiz Services, Singapore's leading company formation consultancy, has published a detailed commentary with the company's insights on the growing trend of company incorporation in Singapore. It notes that the mid-year average monthly company incorporation in 2014 stands at 3,394, bettering the corresponding figure of 3,107, for 2013.
An analysis of the recently released statistics by the Accounting and Corporate Regulatory Authority (ACRA) indicate that the top three industry segment this year have been wholesale & retail trade; professional, scientific & technical activities; and financial & insurance activities. Their figures are 5,420, 3,511, and 2,372 respectively.
"This trend is expected, as in the last few years Singapore's economy is shifting gears towards the services sector, with expansion in exportable services industries such as finance and insurance, and wholesale trade," said Mr. James Nuben, head of taxation at AsiaBiz.
Domestically-oriented information & communications industry is also not doing badly either, with 2,045 companies incorporated in this sector by June this year.
Also, as expected, slow-down was witnessed in labour-intensive segments such as accommodation and food service activities, and real estate activities, where the property cooling measures are really taking their toll on the market now.
Notably, there were only 283 new company incorporations in the real estate by June this year, as compared to 773 last year and 876 in 2012. This means that the average number of incorporations in the real estate industry fell from 73 in 2012 to 64 in 2013. The mid-year average for this year is 47.
But the least number of incorporations by June this year has been in the "other sectors" category, though the number has not fluctuated dramatically year-on-year. While the average annual incorporations declined from 25 in 2012 to 23 in 2013, it has risen to 26 till mid-2014.
The "other sectors", according to the Singapore Standard Industrial Classification (SSIC) 2010, is an umbrella category that includes professional, trade, religion and cause-based membership organizations; repair of computers, vehicles, personal and household goods; and personal service activities such as hairdressing and beauty, laundry, funeral-related and wedding related services.
In all, ACRA registered a total of 20,365 new companies in the first half of 2014, as the year sets to improve on the 8.2% average annual growth rate of company formation witnessed in Singapore in the last few years.
Also, the number of incorporations fluctuated through the months this year. While March saw the highest number (3,794), it was the lowest in February (2,868). January, April, May and June saw 3,251, 3,470, 3,503, and 3,479 company incorporations respectively.
On a related note, the mid-year figure for cessation of companies in the city-state stood at 9,454. It is comparable to the number of companies which ceased operation in 2013 (17,376) and 2012 (18,338).
"Out of the total cessations this year, the highest were recorded in wholesale and retail trade (2,883); followed by professional, scientific and technical activities (1,375); and financial and insurance activities (1,217)," concluded Nuben.
To view the full commentary, please go to http://www.asiabiz.sg/reports/a-commentary-on-mid-year-trends-for-company-incorporation-in-singapore-2014/.
-END-
ABOUT ASIABIZ SERVICES
Asiabiz Services is a Singapore-based consultancy that offers business solutions for both local and foreign professionals, investors and entrepreneurs. Our areas of expertise include company incorporation, offshore company set-up, accounting, taxation and other related corporate services. Asiabiz Services also provides work visa and immigration services professionals wishing to relocate to Singapore.
120 Telok Ayer Street, Singapore 068589
Phone: +65 6303 4614
http://www.asiabiz.sg