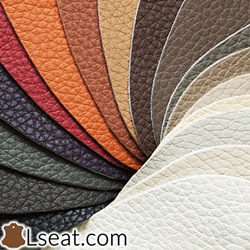 (PRWEB) August 22, 2014
The leather seat covers provided by Lseat.comare meticulously in house designed and produced by top experts to meet customers'specific product needs. Recently, the company has unveiled its latest assortment of Chevrolet leather seat covers.
The company wants to provide worldwide clients with more high quality items. It has been working in the seat cover industry for a long time. According to the company's sales manager, all the fresh covers are now offered at promotional rates. Among all the new products, Chevrolet Camaro leather seat covers are the hottest items.
These brand new Chevrolet leather seat covers highlight the reasons why Lseat.com is so famous in the international market. A lot of consumers that have tried getting seat covers from Lseat.com do not find themselves trying to look for another online supplier. Therefore, the company is to be trusted when it comes to purchasing cost-effective seat covers.
"Before the new items are produced, our qualified workers carefully pick out and test all the high quality and innovative materials. The materials we use are of superb quality, comfortable to the touch and durable for extensive usage. All our products come with adjustable, strong straps for easier installation and securer fit. Please note that the current sale will last until September 02, 2014," the sales manager says.
About Lseat.com
Lseat.com is a globally accomplished supplier of leather seat covers, and this company has developed into a modern enterprise that offers its customers around the world a one-stop seat cover solution. The business is committed to providing premium quality products at competitive rates. Now, it has been serving a large number of customers from over 70 countries.
For more information, please visit http://www.lseat.com/.