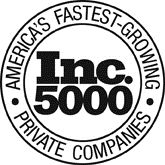 the fastest-growing video system manufacturer in the US for the last four years.
Byron Center, Michigan (PRWEB) August 21, 2014
For the fourth consecutive year, PRO-VISION Video Systems has been included on Inc. magazine's exclusive ranking of the nation's fastest-growing private companies. The Inc. ranking has positioned the company as the eighth fastest-growing manufacturer in Michigan and one of the top manufacturers in the country. Additionally, PRO-VISION's performance has earned them the title of fastest-growing video system manufacturer in the US for the last four years.
The 33rd annual Inc. 500|5000 list, released today, represents the most comprehensive look at the most important segment of the economy—America's independent entrepreneurs. The average company on the list achieved a mind-boggling three-year growth of 516%. The Inc. 5000's aggregate revenue is $211 billion, generating 505,000 jobs over the past three years. The list has included such well-known alumni as Microsoft, Pandora, Timberland, Dell, Under Armour, Oracle, and Go Pro.
"What surprises me, even though I know it's coming, is the sheer variety of the paths our entrepreneurs take to success, thematically reflecting how our economy has evolved," says Inc. President and Editor-In-Chief Eric Schurenberg. "But what doesn't change is the fearsome creativity unleashed by American entrepreneurship."
Started in 2003 by a couple in their basement, PRO-VISION manufactures, engineers, supplies, and installs rugged, reliable rear vision and solid state video recording systems for school & transit bus, commercial, and law enforcement applications. These camera systems are used to increase safety and reduce liability in and around commercial vehicles. PRO-VISION thrives on their ability to provide commercial grade camera systems that are reliable, simple, and affordable. Their systems are installed on vehicles in over thirty different countries around the globe. PRO-VISION makes over a dozen commercial-grade cameras that are a part of over 40 different systems that meet a variety of needs in various industries.
About PRO-VISION – In 2003, PRO-VISION was incorporated and focused solely on back-up camera systems. 2005 marked their entry into the school bus market which helped their sales top 1 million dollars the following year. The company made their first international sale in 2007, and by 2009, PRO-VISION expanded into commercial recording systems. During that time, they also released 4-camera school bus systems and made available live video viewing and video file transfer. In 2011, the company expanded into law enforcement recording systems and initiated its overseas sales program. 2013 brought on the company's10-year anniversary as well as the introduction of the BODYCAM® body-worn video system. 2014 has seen the launch of the first-ever 8 channel, 1080p High-Definition solid state DVR as well as expanded sales into over 30 countries around the globe including South Africa, Great Britain, Australia, Mexico, and Brazil.
More about Inc. and the Inc. 500|5000
Methodology – The 2014 Inc. 5000 is ranked according to percentage revenue growth when comparing 2010 to 2013. To qualify, companies must have been founded and generating revenue by March 31, 2010. They had to be U.S.-based, privately held, for profit, and independent--not subsidiaries or divisions of other companies--as of December 31, 2013. (Since then, a number of companies on the list have gone public or been acquired.) The minimum revenue required for 2010 is $100,000; the minimum for 2013 is $2 million. As always, Inc. reserves the right to decline applicants for subjective reasons. Companies on the Inc. 500 are featured in Inc.'s September issue. They represent the top tier of the Inc. 5000, which can be found at http://www.inc.com/5000.
About Inc. and the Inc. 5000 – Founded in 1979 and acquired in 2005 by Mansueto Ventures, Inc. is the only major brand dedicated exclusively to owners and managers of growing private companies, with the aim to deliver real solutions for today's innovative company builders. Total monthly audience reach for the brand has grown significantly from 2,000,000 in 2010 to over 6,000,000 today. For more information, visit http://www.inc.com/ .