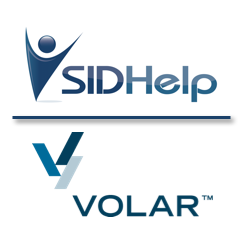 'We are excited to be partnering with Volar Video so that all our clients, no matter what level, will have access to free video on demand.'- Greg Black, Creator of SIDHelp
Montgomery, AL and Lexington, KY (PRWEB) August 21, 2014
SIDHelp announced today an integrated partnership with Volar Video to offer complimentary live video streaming software to its clients. All SIDHelp clients will be able to use Volar's innovative video streaming software, Production Truck®, to broadcast unlimited events which will also be available to viewers at no cost on clients' respective SIDHelp official websites.
Volar, a leading digital video technology and media company, provides collegiate conferences and institutions the cutting-edge technology to broadcast high-quality events complete with multi-camera switching, customizable graphic overlays, instant replay, social media clip sharing, dynamic mid-roll ad insertion, and more, all from a laptop. Volar clients include the Mountain West Conference, Sun Belt Conference, Southland Conference, West Coast Conference, National Junior College Athletic Association, TEAM 1 SPORTS, and many other collegiate and amateur sports organizations.
Through this partnership, Volar is providing its Production Truck® Standard Definition Plus (SD+) streaming software solution to all SIDHelp clients, enabling users to stream unlimited live events up to 1.2 Mbps with unlimited viewers. Archived broadcasts can also be viewed in an institution's video portal and will work across all devices - from TVs to laptops to tablets to smartphones. Additionally, and in an effort to introduce SIDHelp clients to new audiences, all broadcasts will be automatically syndicated to Volar's newest amateur sports digital network, TEAM 1 SPORTS, which launched July 15 in partnership with Sporting News Media.
"Volar is pleased to offer our Production Truck® streaming software to SIDHelp's clients," said David Bertram, CEO, Volar Video. "Volar offers the benefits of first-class technology and ease-of-use at no cost to the schools nor the fans, who will be impressed by the fantastic viewing experience they receive on a variety of screens. This is a great way for conferences and institutions to connect with their established fans and generate new interest in their athletic programs."
SIDHelp is one of the leaders in collegiate athletic content management solutions, providing the tools and technology that powers websites and iOS and Android applications for over 175 colleges & universities across North America.
"We are excited to be partnering with Volar Video so that all our clients, no matter what level, will have access to free video on demand," said Greg Black, creator of SIDHelp. "Soon we will have Volar Video integrated directly into our SIDHelp Admin so our clients will be able to add/remove events for Volar on our schedule page. This will be just another way SIDHelp will be saving our clients time and money so they can focus on other aspects of their job."
Organizations interested in partnering with SIDHelp and Volar should contact SIDHelp at (866) 287-1383 or Phillip Broaddus with Volar at 859.421.8753 and phillip.broaddus(at)volarvideo(dot)com.
About Volar
Volar Video is a leading digital video technology and media company whose proprietary software and production platform enables clients to broadcast and monetize events in high quality with customizable graphics, instant replay, ad insertion, and many more cutting-edge features. Led by an experienced team of production, technical software, marketing, and sports executives, Volar Video delivers customized video solutions across television, computer, and mobile platforms. For more information, visit http://www.volarvideo.com.
About SIDHelp
SIDHelp is a content management system built specifically for collegiate and high school athletic departments. The SIDHelp network currently includes more than 35 conference/league sites and more than 150 institutional sites. SIDHelp also has over 50 apps in the app stores. For more information, visit http://www.sidhelp.com. SIDHelp is distributed by eSolution Arichtects, Inc. (eSA). eSA is an SBA certified 8(a) SDB providing software development, systems integration, network engineering, and project management to DoD and other Federal Agencies. eSA is a technical company employing experts who work across all areas of an IT framework and lifecycle utilizing industry standard tools, products, and best practices. eSA invests in research and development efforts that help to drive innovation and encourage employees to be on the cutting edge of industry practices.