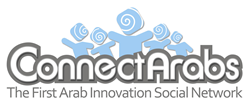 ConnectArabs is the platform for the growing Arab innovations to make great positive impact on the world welfare.
(PRWEB) August 26, 2014
The network idea is an innovation by itself, said Sayed Ismail chairman of the company owning and managing the network. The idea from the very beginning was about having an "Arab Home" where Arabs around the world, whether they are at their homes or expats, can virtually meet, communicate, share and collaborate between each-other regardless of borders, so that the world can benefit of their innovation and intellectual wealth.
People behind the network believe deeply that "ConnectArabs" is a gathering of all Arab's innovation in one place. It is the power of Arab's innovations.
It uses the social media networks features and functions to gather Arab innovators, talented people, researchers, inventors and problem solvers under one umbrella to link them with the community, industrial sectors and investors, incubators, granting and funding bodies.
International statistics indicate that Arab population is around 430 million, out of them 55 millions are living outside their home lands and global Arab internet users are around 177 million.
The question was what we should do to expose, gather, enrich and magnify this global Arab intellectual wealth for better life style and world welfare.. said Inas Moustafa the Project Manager.
It is the era of Facebook, Twitter, LinkedIn and much more of other fast growing social networks which became not only successful but essential as well. The need for innovative specialized new social networks is increasing & booming. ConnectArabs succeeded not only to spot one of the most important areas which is "innovation" but Arab's innovation as well.
The world is witnessing a revolution in the business of social media networks which expected to stay in growing for the coming years where we consider ConnectArabs is the leader to many other innovation networks to follow.
About ConnectArabs
ConnectArabs vision is to be the leading online platform for Arab innovation with the mission to expose, gather and organize the Arab innovation and intellectual wealth to make it globally accessible and useful.
ConnectArabs is owned by SI Technologies which is an innovative solution provider founded in Egypt 2004 by Sayed Ismail and managed by professional experienced ICT business people with a deep focus on web development, social media management, digital marketing and business development.
Our regional outreach, connections and networking in addition to the creative, dedicated professional team represent SI Technologies core value.