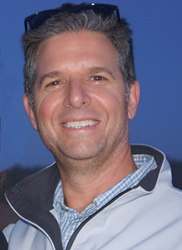 Make sure the guy you're hiring to tear apart your home and put it back together again is certified.
Charlotte, NC (PRWEB) August 25, 2014
NARI of Greater Charlotte and Distinctive Design / Build / Remodel, LLC are pleased to announce that General Contractor, Vince Busby, has recently achieved the prestigious Certified Remodeler status.
The Certified Remodeler (CR) designation proves a remodeling contractor's superior knowledge, technical comprehension and skill in remodeling. Many guys talk about being the best in the remodeling business – but this is a quantifiable way to measure "the best."
NARI's CR program measures skill and expertise valued not only by other professional remodelers, but by consumers as well. The CR program separates the wheat from the chaff. Remodelers who have undergone this comprehensive review and rigorous testing have proven their expertise in areas of business management, ethical conduct, and technical skills. In addition, they must also adhere to NARI's strict Standards of Practice and Code of Ethics. And they must be committed to continuing education to maintain their certification.
The NARI certification program checks the knowledge of the remodeler in over 20 areas including business methods and practices, building codes and construction law, planning and building site layout, and all specialty trades required in remodeling including electrical, plumbing and HVAC. Attaining this certification requires the candidate to have been working full time in the remodeling field for at least 5 years and to pass a comprehensive assessment exam. Preparation for this exam takes up to 16 weeks of intensive study.
"I've been in the construction business for more than 30 years, and while preparing for the Certified Remodeler exam was humbling at times, it made me realize that I have a tremendous amount of remodeling knowledge stored in my noggin," says Busby. "Would you hire an accountant who isn't certified? Or a surgeon who isn't committed to continuing education? Of course not! That would be foolish. Use the same logic when you're searching for a remodeling contractor. Make sure the guy you're hiring to tear apart your home and put it back together again is certified," Busby concludes.
NARI is a professional association whose members voluntarily subscribe to a strict code of ethics. Consumers can call the NARI National hotline at (847) 298-9200 and request a free copy of NARI's brochure, "How to Select a Remodeling Professional," or visit http://www.RemodelToday.com and click on the homeowner's guide for more information.
About NARI: The National Association of the Remodeling Industry (NARI) is the only trade association dedicated solely to the remodeling industry. The Association, which represents member companies nationwide—comprised of 63,000 remodeling contractors— is "The Voice of the Remodeling Industry™".
Vince Busby is co-owner of Distinctive Design / Build / Remodel - an award-winning, fully certified Design / Build team based in Charlotte, NC. Busby is co-owner with Erin Dougherty - an award-winning designer. Distinctive remodels and builds custom homes in and around Charlotte, NC as well as in the Charleston, SC area including Kiawah Island, Seabrook Island, Folly Beach and select communities in the Carolina mountains.
Who Should Hire Distinctive? If an ordinary or 'cookie-cutter' design is all you need, we are probably not the right choice for you. And if the absolute cheapest price is what you want, there will be less skilled contractors willing to underbid us. But if you want absolutely beautiful, 'hand-crafted' remodeling or custom home building that you will enjoy for a lifetime, give us a call. 704-975-4390 or toll free 888-399-0290.