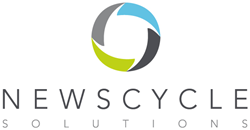 Bloomington, MN (PRWEB) August 21, 2014
Click for WebManagerPro datasheet.
NEWSCYCLE Solutions (Newscycle) signed an agreement with Pittsburgh Catholic, the official newspaper of the Diocese of Pittsburgh, to install Newscycle's digital publishing system, WebManagerPro, at the Pennsylvania-based newspaper. The new software will manage the newspaper's website and be used in collaboration with Newscycle's existing Pro Series editorial, advertising, circulation and production systems (formerly MediaSpan) at Pittsburgh Catholic. As part of the agreement, all Newscycle systems at Pittsburgh Catholic will be upgraded to the company's latest versions.
"Our primary focus in selecting WebManagerPro was the enhanced integration and automation we will gain by adding it to our complete Pro solution set," said Carmella Weismantle, operations manager/director of advertising, Pittsburgh Catholic Publishing Associates, Inc. "Our plan is to streamline operations and drive digital revenue. We will have more capabilities relative to digital advertising and subscription management now."
Pittsburgh Catholic selected WebManagerPro to improve the newspaper's end-to-end digital publishing processes. The dynamic content management system adds new operational efficiencies through a best-practices business model designed to improve digital workflows. WebManagerPro will extend the overall functionality of the newspaper's website through responsive template designs to optimize a reader's experience across multiple devices, increasing website traffic and audience engagement.
"Pittsburgh Catholic has an impressive history and has been a great MediaSpan customer," said Randal Meske, vice president of sales, Newscycle. "We are happy to have the newspaper as a Newscycle customer. By adding WebManagerPro to its current Pro Series systems, Pittsburgh Catholic is really considering future growth and the benefits a completely integrated system brings—not only operationally, but also strategically. The new system will help increase publishing speeds and delivery channels to better satisfy digital audiences."
Pittsburgh Catholic was established in 1844 and is the oldest Catholic newspaper in continuous publication, and the second-largest newspaper in Pennsylvania.
About NEWSCYCLE Solutions
NEWSCYCLE Solutions, which was formed by the combination of DTI, SAXOTECH, Atex AdBase and MediaSpan, delivers the most complete range of software solutions for the global news media industry, including news content management, advertising, circulation, audience, and analytics. NEWSCYCLE Solutions is a trusted technology partner serving more than 750 media companies with 8,000 properties across more than 30 countries on 6 continents. The company is headquartered in Bloomington, MN and has U.S. offices in Florida, Michigan and Utah; with international offices in Canada, Denmark, Germany, Norway, Sweden, and the United Kingdom. For more information, go to: http://www.newscyclesolutions.com.
Media Contact:
Lisa Speth
Marketing Communications Manager
lisa.speth(at)newscyclesolutions(dot)com
+1(801) 853-5068