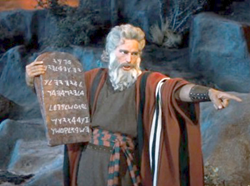 (PRWEB UK) 22 August 2014
1. The golden rule – always ensure familiarity with equipment before leaving.
After buying a new tent or caravan awning, unpack it at home in advance of a holiday - if something is missing (or damaged), it's best to know about it before facing the imminent prospect of sleeping in it! It also helps to have a good idea of how tents are put up, and a bit of research will go a long way. Look on Youtube for pitching demonstration videos: there's a wealth of guides available from most major manufacturers that will show the easiest way to get the job done.
2. Take a gas camping stove and a pan set.
Even a very small portable gas stove will improve food options, and will be much more clean and efficient than a campfire. Combined with a camping kettle, this will provide both food and hot drinks, fills hot water bottles (a must have for cooler nights in sleeping bags!) and act as a back-up even for those planning to eat at the pub all week.
Don't cook inside your tent, as this is both a fire hazard and a carbon monoxide risk.
3. Keep warm from the ground up.
Insulation from the ground is even more effective than covering up with blankets above. An airbed or a folding campbed will be much better than sleeping on the ground, but a self-inflating mat, a KingCamp Aluminium Coated 2 Person Fold Mat or any basic rollmat will be infinitely better than lying on the bare floor of the tent. Any standard airbed will need a pump such as the Double Action Airbed Hand Pump or a rechargeable electric pump, although some will have a pump built-in.
4. Increase lighting options
A torch is enough to enable a late night trip to the facilities (if you aren't lucky enough to have a portable camping toilet such as the Dometic 966) but once the nights get longer, it gets dark very early. A decent lantern or two will enable a game of cards or help with reading a book in bed.
5. Wipe your feet!
Rain is inevitable, and after the rain comes mud. A doormat or small rug kept in the tent doorway will keep the rest of the tent much cleaner and is a wonderfully homely touch to a camp.
6. Prepare for the wind as well as for the rain.
Wet weather usually comes along with increased wind speeds, and this can cause problems in itself. A tightly stretched set of guylines on the tent makes for a stable shelter, but this can put excessive strain on the stitching with a strong Westerly gust. A few packs of Rubber Rings or Elasticated Cords enables the same tension, but with some flexibilty for extra stress – also useful if somebody trips over them! A Tie Down Kit for a caravan or motorhome awning is a must have in windy conditions.
Consider pitching tents with the door faced away from the prevailing weather, as the extra force can sometimes push rainwater through zips and seams. A camping windbreak set up outside the tent will add a lot of protection from the elements.
Always pack a waterproof coat and an umbrella or two, along with as many spare socks as possible!
7. Increase space and storage.
Start with a tent that's big enough for the group, with sleeping space for everyone, and add to this if possible. Modular add-ons like Tent Awnings, Canopies, are available for most larger family tents, increasing living space and storage space. A Universal Annexe is a great addition to a caravan awning. Many tents and awnings have the option to use larger doors as a canopy, which means propping them up with an extra pair of poles. The poles aren't always included with the standard tent package, so it's worth buying a set.
Standalone options like Day Tents provide a separate area which is ideal for dining or to share between a group of several tents as a communal area. Utility tents, Toilet Tents and Shower Tents are also useful.
Some storage is always useful, and not only makes a tent look tidier, but increases the amount of uncovered floorspace by stowing things out of the way. A folding larder or portable camping wardrobe will hold food and cooking utensils or clothing. The Vango Storage Organiser is a great piece of camping equipment which is extremely light and offers amazing storage space.
8. Electrics and Technology
Most campsites have electrical hookups available, so a Triple Mobile Mains set, a Roller Mobile Mains Unit or a Mains Connection Lead will enable the uninterrupted use of laptops and tablets, mobile phones, stereos, radios and hairdryers!
worldofcamping.co.uk is an online retailer of camping equipment and leisure accessories including folding chairs and tables, other portable camping furniture, 3-way fridges and coolboxes, BBQs, and lots of tents including awnings for caravans, motorhomes and campervans.