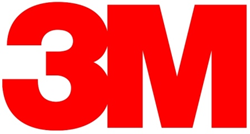 Now we'll be able to share reimbursement information immediately with our revenue cycle team so they can model and predict expected revenue.
Salt Lake City, UT (PRWEB) August 25, 2014
3M Health Information Systems today introduced 3M Coding and Reimbursement System Plus (CRS+), the next generation of its market-leading coding system. The new software offers a dynamic user display with immediate access to DRG and reimbursement data, plus a 3M-hosted reporting tool. An innovative, patent-pending coder workflow combines 3M's exclusive logic-based coding paths with an advanced ICD-10 table-driven design. The new look and feel helps coders easily derive codes to simplify coding and improve productivity under ICD-10.
"3M coding software has always set the standard, so when we saw that CRS+ automatically computes reimbursement for multiple payers, we signed up to be a beta site," said Nicolette Spoltore, MS, RHIA, Director of HIM & Privacy Officer for Barlow Respiratory Hospital in Los Angeles. "We spend hours manually compiling this data. Now we'll be able to share reimbursement information immediately with our revenue cycle team so they can model and predict expected revenue."
The new software leverages an organization's investment in ICD-10 training by using 3M coding logic in conjunction with an ICD-10 table-based design. Coders trained with the ICD-10 Procedure Coding System (ICD-10-PCS) code tables will quickly adapt to the familiar design and workflow, helping to improve the speed and accuracy of their ICD-10-PCS coding. An easy-to-use reporting feature combined with a standard library of reports allow health information management (HIM) departments to report on key metrics. The new system is available via a Web-based platform, which requires minimal IT resources and simplifies ongoing maintenance.
"We have enhanced the coding process to not only make it a lot easier, but also to deliver critical decision-making data to coders in real-time," said Lisa Meredith, Vice President of Coding Solutions for 3M Health Information Systems. "By offering immediate access to reimbursement data from multiple payers, 3M CRS+ can help healthcare organizations succeed as they transition to new payment models."
The 3M Coding and Reimbursement System is the industry's leading encoding system, used by HIM departments in more than 5,000 healthcare settings worldwide to code and group patient data for decision support, quality measurement, and reimbursement.
More information about 3M CRS+ is available online or by calling 800-367-2447.
About 3M Health Information Systems
Best known for its market-leading coding system and ICD-10 expertise, 3M Health Information Systems delivers innovative software and consulting services designed to raise the bar for clinical documentation improvement, computer-assisted coding, performance monitoring, and quality outcomes reporting. 3M's robust healthcare data dictionary and terminology services support data interoperability and the expansion and accuracy of the electronic health record. With nearly 30 years of healthcare industry experience and the know-how of more than 100 credentialed 3M coding experts, 3M is the go-to choice for more than 5,000 hospitals, as well as government and commercial payers that want to improve quality and financial performance. http://www.3Mhis.com.
3M is a trademark of the 3M Company.
For media inquiries contact:
Mollie Houns
Price Houns Associates
952-920-6951