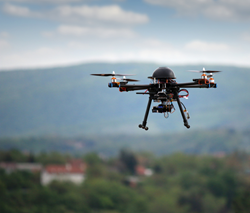 Dallas, TX (PRWEB) August 21, 2014
National Roofing Partners (NRP) has announced intentions to enter into an Exclusive Strategic Partnership Agreement with Beldon Technologies /dba "Roof Monitor".
The Roof Monitor system will allow building owners and property managers to monitor a commercial roof remotely.
Roof Monitor is a single-point technology that provides real-time monitoring of live roof conditions. Monitoring, performed by AT&T, ensures the communications between Roof Monitor sensors and the contact center are in sync. In addition, the alerts are sent to the appropriate people based on the needs of the property.
"Until now, there hasn't been a truly functional alert system that gives property managers and commercial roofers an opportunity to proactively manage a situation," said Dale Tyler, President of National Roofing Partners.
According to Tyler, previous systems were not capable of gathering the correct data and distributing it to the correct people.
"That's what makes Roof Monitor so exciting – the true ability to proactively manage a commercial roof and prevent a major issue," said Tyler.
NRP and Roof Monitor are co-branding marketing materials and, in a Strategic Agreement, working towards successful implementation of the Roof Monitor "Smart Roof Protection System".
"Research shows that there are more than 3,000 roof collapses in the U.S. each year," said Tyler. "These create major devastation due to building and retail closures, inventory damage and expensive repairs."
Roof Monitor uses wireless technology sensors that can be adhered to most roofing material. These sensors will not void manufacturer's warranties, are easily replaced, will work on a sloped roof, and are extremely durable.
For a list of the benefits the Roof Monitor system provides and how it works, as well is more information about National Roofing Partners, see the company blog section of their website.
About National Roofing Partners
National Roofing Partners is your Single Source for Roof Maintenance & Repairs. With just a single point of contact, your National Account Manager will help you manage your building assets. NRP can analyze the roofing needs of your entire building portfolio and create a customized program that meets those needs in an efficient and cost-effective way. NRP is committed to Superior Service with time-defined responses to meet your scheduling needs and simplified pricing for all of your serviced locations. For more information visit the website at nationalroofingpartners.com.
Press Contact:
David Huval
National Roofing Partners
800-537-6034