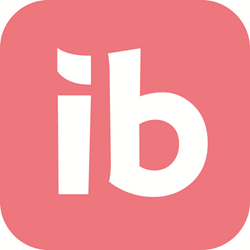 Seeing how popular Ibotta has become, we are determined to continue giving our users an even greater range of cash back options on a wider range of everyday products in the future, said Bryan Leach, CEO, Ibotta.
Los Angeles, CA (PRWEB) August 21, 2014
Ibotta, Inc., the leading U.S. retail shopping app that gives users cash back when they shop, has announced today that it has hit a company milestone, by giving back over $10 million in cash to its customers.
The company represents the latest and most technologically advanced way for shoppers to save money while shopping in store. In as little as 20 months, Ibotta has been able to build a user base of over 3.5 million loyal shoppers who use the app to receive actual cash back while shopping at all of their favorite stores including Walmart, Costco, Whole Foods, Nordstrom, Target, Sephora, Best Buy, Pet Smart and Babies R Us.
Ibotta has marked this special occasion by surveying over 8,500 of its users and asking them directly about their shopping habits.
When it came to their top 10 reasons for choosing to save with the world's leading shopping app, responses were overwhelmingly and predictably focused on the subject of saving money, with users citing everything from 'I get to try new products' to 'it's easier than couponing', 'I earn more cash back with bonuses', 'I get money back on items I'd already buy' and 'it helps me save cash for something else, like the Christmas holidays'.
When Ibotta looked at the country as a whole it appeared that some U.S. States were also better at saving than others. Texas seems to be giving the rest of the states a run for their money, with the Lone Star State taking positions No. 1 (Houston) and No. 2 (San Antonio) as home to some of the countries best savers. This was followed by Florida which took positions No. 3 (Jacksonville), 4 (Orlando) and 7 (Tampa) as the next savviest states for saving money. In terms of the West coast versus East coast, there was little rivalry, with both being represented in equal measure by Ohio (Columbus, 5th), North Carolina (Charlotte, 8th), Nevada (Las Vegas, 6th), and last but not least California (San Diego, 10th).
The top 10 favorite items that got Ibotta users taking advantage of those all important savings came firmly from the grocery section of the supermarket. Of those surveyed, most chose to fill their shopping baskets with a combination of Capri Sun, cartons of eggs, and milk brands. The only break away from groceries came in the form of Huggies Wipes at No. 6 and Dove Shampoo at No. 7.
The Ibotta survey would not be complete without looking at who those savers are. Out of the top 10 most experienced and successful savers, 70% were shown to be women. Women also took four out of the five top spots, and overall only 30% of cash-saving individuals were represented by males.
The top 10 savviest savers were also found to be well educated with a combination of bachelors, masters and even doctorates to their name.
"Since we launched Ibotta, we've seen a rapid uptake of our app amongst shoppers, so it comes as no surprise to me that collectively, our users have been able to hit the $10 million mark in cash rebates in such a short time. At Ibotta, our goal has always been to help users get the best out of their shopping experience and I'm proud to say we've been able to do exactly that by offering actual cash on their purchases. Seeing how popular Ibotta has become, we are determined to continue giving our users an even greater range of cash back options on a wider range of everyday products in the future," said Bryan Leach, CEO, Ibotta.
Ibotta is the leading retail shopping app on iOS and Android and is the 16th most frequently used app in the U.S. Ibotta is available on iOS and Android smartphones. For more information or to view the rebates, please download the app at the App Store or via Google Play or visit http://www.ibotta.com.
About Ibotta
Ibotta, a Denver-based mobile technology company is transforming the way companies and retailers think about and execute mobile media and advertising campaigns in conjunction with brand loyalty development. With a one-of-a-kind user experience, the world's leading companies and retailers continue to make Ibotta a key pillar of their digital programs and in-store growth strategies.
With over two billion rebates viewed, 70 million completed brand interactions, and over $10 million in cash rewards earned by users to date, Ibotta continues to drive brand messaging tracked to direct item level purchases for both in-store and online transactions, establishing it as a true omni-channel solution.