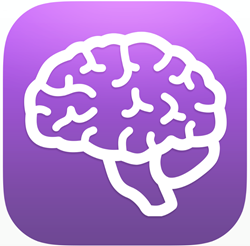 What you learn can't just be measured by bubble tests. That is why we built WeLearnedIt.
New York, NY (PRWEB) August 25, 2014
WeLearnedIt, a new social learning platform for students, educators, administrators and parents that focuses on project-based learning, is now available on the iPad through Apple's App Store. The app enables teachers to create and administer project-based assessments and provide students with dynamic feedback on their work. Parents can sign up for a free account to get a window into the work their children are creating as well access to digital progress reports that capture more than just grades – they showcase the actual project work and feedback for the assignment. Accounts for administrators at the school or district level can access learning analytics and administrative capabilities, such as managing new accounts and viewing reports.
"Creating, managing, and assessing project-based assignments can be a hurdle for many teachers," said Adam Bellow, former classroom teacher and founder of WeLearnedIt, "and we wanted to make it as easy as possible. We see learning as a process that involves sharing knowledge, receiving feedback and reflecting. What you learn can't just be measured to bubble tests. That is why we built WeLearnedIt, to provide a platform that enables teachers to create and share dynamic assignments, and students to capture the work they create. Teachers can share learning digital progress reports with the students, their parents, and administrators to showcase the students' academic growth over time."
Bellow is also the founder of eduClipper, another social learning platform that has been embraced by more than 9,500 classrooms as an integral part of the learning environment. WeLearnedIt allows current eduClipper users to log in with their existing credentials and access a more classroom-focused user experience. WeLearnedIt shares a library of content with eduClipper and provides users the same robust toolset for creating content.
With the new iPad app, teachers can create classes for students and differentiate instruction with projects that meet students' needs. Students are then assessed with dynamic feedback in the form of rubrics, audio, video, text, badges, etc. Students can also create 'Learning Portfolios' that showcase the work they are doing whether it be for a particular class or an area of personal interest.
Available today on iPad, WeLearnedIt will soon be made available on other platforms and via the web, "We chose to release an iPad app first because we know many schools that have gone 1:1 are looking for a solution to incorporate project based learning. We want all teachers and students to have the ability to use our platform and will therefore be launching on other devices shortly."
"WeLearnedIt is built out of need," said Bellow. "Educators and students need and deserve tools that support teaching and learning and respect the user. Our mission is to make project based learning more accessible and to help provide a fuller and more transparent educational experience."