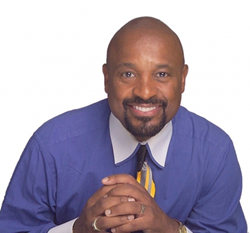 'We are so thrilled to secure Dr. Jolley as a keynote speaker,' said Greg Noonan, chairman of AutoCon. 'His proven success with Ford Motors is sure to translate effectively for your dealership.'
Las Vegas, NV (PRWEB) August 21, 2014
Joining the all-star lineup of AutoCon 2014 keynote speakers is Dr. Willie Jolley. Dr. Jolley is a hall of fame speaker and award-winning author. A critically acclaimed attitude and achievement expert, Dr. Jolley will bring positive energy and impactful inspiration to the attendees of this year's conference.
Dr. Jolley has reached great heights in the speaking industry since his humble beginnings as a fired singer. He was named "One of the Outstanding Five Speakers in the World" by Toastmasters International. He was inducted into the prestigious Speaker Hall of Fame, and is a "Certified Speaker Professional" of the National Speakers Association. He is the recipient of the Ron Brown Distinguished Leadership Award (2012) and has been named "One of the Top 5 Leadership Speakers" by Speaking.com and Business Leader of the Year by the African American Chambers of Commerce.
Dr. Jolley uses his platform to pursue his mission to empower and encourage people to rise about their circumstances and maximize their potential. Dr. Jolley is best known for his work with Ford Motors in 2006, when they were on the verge of bankruptcy. By working with them from 2006-2009, Ford was able to reject a government bailout and return to profitability.
In addition to his speaking work, Dr. Jolley is also the author of several international best-selling books such as "It Only Takes a Minute to Change Your Life", "A Setback Is a Setup for a Comeback," "Turn Setbacks into Greenbacks" and "An Attitude of Excellence."
Dr. Jolley holds a Doctorate of Ministry Degree in Faith Driven Achievement from the California Graduate School of Theology, a Master Degree in Theology from Wesley Theological Seminary and a B.A. in Psychology and Sociology from The American University.
"We are so thrilled to secure Dr. Jolley as a keynote speaker," said Greg Noonan, chairman of AutoCon. "His proven success with Ford Motors is sure to translate effectively for your dealership."
To register for AutoCon 2014, please visit https://autocon2014.theregistrationsystem.com/en/2238.
About AutoCon:
Founded in 2011, AutoCon is a unique opportunity for automotive professionals to expand their knowledge, skill and strategy on the latest industry trends that will allow them to grow profits at their dealership. The AutoCon Best Practices Conference, held annually in Las Vegas, features various workshops and speeches from the most respected thought leaders in the automotive industry.