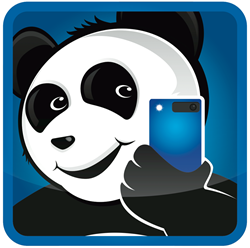 Asset Panda, one of the most powerful SaaS Asset Tracking solutions, is even more powerful now that it can integrate with Great Plains! - Rex Kurzius, Founder & CEO, Asset Panda
Frisco, TX (PRWEB) August 26, 2014
Accurate and efficient management of assets and inventory just became easier thanks to Asset Panda, a powerful, integrated asset management system that combines the use of apps, the cloud and scanning using the mobile devices employees already carry.
API development to industry leading accounting packages is a major focus for Asset Panda and allows easy data flow from software to software. Now clients with Great Plains have an easy to use powerful mobile interface available with the creation of this API. Asset Panda provides easy, secure access for employees across the organization, enabling them track the movement of fixed assets from the palms of their hands – no additional hardware or software is needed.
The average Asset Panda user with an average of 3,000 assets worth $500 or more can expect an estimated annual savings of $30,750 – an ROI of 1,900 percent, considering the cost of the Asset Panda subscription. The Asset Panda ROI calculator can be found at https://www.assetpanda.com/page/roi.
Asset Panda services a broad base of industry sectors, including health care, information technology, education, energy, public safety, government and hospitality, for companies large and small. Using the highly customizable Asset Panda tool, clients have at their fingertips a comprehensive directory of all of their vital assets. They can look up the complete history of an asset, make better informed decisions, conduct faster audits, reduce asset losses and taxes, and eliminate guesswork and waste. Asset Panda offers free Android and iPhone/iPad apps that sync with the cloud. The tool eliminates the need for costly, time-consuming spreadsheets. Clients can generate automated reports about their assets. A built-in mobile barcode scanner helps them quickly locate specific items by searching items they've already logged into Asset Panda. Collectively, these features help promote efficient tracking of assets, even for entities with a tremendous volume of fixed assets to manage at any given time, eliminates costly errors and focuses critical resources where they're most needed.
Asset Panda offers a free 14-day trial to prospective customers. For more information, go to http://www.assetpanda.com.