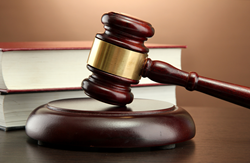 California injury lawyers Allen Flatt Ballidis & Leslie have compiled helpful information that is available to the public in it free resource center.
(PRWEB) August 22, 2014
Orange County car accident lawyers Allen Flatt Ballidis & Leslie now offer a free resource center that provides helpful legal information to the public free of charge. The resource center can be accessed from the company's website at http://www.allenflatt.com or by clicking here.
The resource center is broken up into six categories:

Car accidents
Driver liability for medical conditions
Liability to bicyclists on unsafe roads
Liability when police are in pursuit and causes injury
Orange County hit and run accidents
Thoracic outlet syndrome and how it can hurt you
Each category offers myriad articles related to the topic that consumers can use when trying to navigate the complexities of their upcoming or pending legal claim. These articles are meant to educate, empowering litigants with information they need to fight and win their cases.
Articles are compiled by California accident lawyers with 30 years of experience
As leading car accident lawyers in Orange County, Allen Flatt Ballidis & Leslie is in a unique position to compile only the best information to pass on in its resource center. These California injury lawyers have been practicing in Orange County and throughout California since 1974, aggressively taking on insurance companies and winning. The information compiled in the resource center is the result of 30 years of experience in the California accident lawyer industry, so this information is catered specifically to the customers' needs.
About Allen, Flatt, Ballidis & Leslie
Allen Flatt Ballidis & Leslie have more than 30 years' experience helping victims of personal injury. The firm specializes in car accidents, truck accidents, motorcycle accidents, bicycle accidents, pedestrian accidents, wrongful death, business disputes and litigation, dog bites, insurance bad faith, product liability, slip/trip & fall, and wills and trusts.
For more information, call Allen Flatt Ballidis & Leslie at 888-752-7474 or visit http://www.allenflatt.com today.