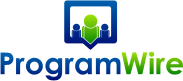 Chicago, IL (PRWEB) August 22, 2014
Beginning September 2, 2014, independent Travel Directors working through Executive Travel Directors (ETD), a meetings and events supplier with a registry of over 2,500 independent meetings and events onsite support staff, will no longer be able to log-in to traveldirectors.com to view payment summaries. All payment information will be accessible by logging into ProgramWire, an online portal for Travel Directors created by ETD.
ProgramWire has been in the works since early 2013. The portal allows ETD Travel Directors to update their personal information and skills independently, as well as view program details and payment information. The launch of ProgramWire, which occurred in eight waves of enrolling ETD's independent contractors, began May 29, 2014.
Executive Travel Directors (ETD) is a Chicago-based company providing onsite logistical assistance to business meetings, incentive trips, and medical educational sessions. Since 1988, ETD has operated on respect for meeting planners and the success of their programs. ETD hosts a registry of over 2,000 Travel Directors and provides staff to more than 5,000 programs annually. For more information on Executive Travel Directors, please visit us at http://www.traveldirectors.com.