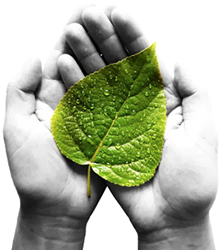 Hospitals manage a complexity of challenges and should not be burdened with everyday mundane tasks that detract from focusing on their core competencies.
(PRWEB) August 25, 2014
CleanStream Systems, designed and engineered by MEMIOS Environmental Technologies (Greensboro, NC), impressed hospital management attendees at the recent American Society for Healthcare Engineering (ASHE) Annual Conference & Technical Exhibition in Chicago, Il. CleanStream combines advanced mechanical and air moving technologies to automate the repetitive, laborious, and inefficient tasks of safely moving large volumes of soiled linen and waste out of hospitals.
The cost of labor may represent as much as 60% of a hospital's operating budget so it makes sense to evaluate potential areas where labor resources are most intensive. One obvious, but oftentimes overlooked example, is the utilization of carts, elevators, and gravity chutes to transport soiled linen, trash, and recyclables from their disposal point to a central collection location. Most hospitals assume this time-consuming process as their only alternative, but CleanStream offers innovative transport methods to automate the cycle and thereby reduce costly inefficiencies by as much as 10 times. One prominent Florida hospital recently automated their linen cart filling process and reduced human interventions by 80%. CleanStream Systems are ideally suited for new construction, but also offer solutions for existing facilities that use carts and gravity chutes for collection and transport.
"Hospitals manage a complexity of challenges and should not be burdened with everyday mundane tasks that detract from focusing on their core competencies," remarked Jeff Shell, Vice President of Business Development. "We recognize that each hospital is different, so MEMIOS developed CleanStream to represent a customized system designed to address individual financial challenges and waste removal needs for each client."
CleanStream Automation Systems promote healthier environments through cleaner and safer waste containment practices. Repurposing manual processes will also decrease human exposure to potential health risks and minimize liability exposure. Results are realized through greater financial flexibility along with increased patient and staff satisfaction.
For more information about MEMIOS CleanStream, please visit http://www.memios.com.
About MEMIOS Environmental Technologies
MEMIOS Environmental Technologies is headquartered in Greensboro, North Carolina and was established in 1999 as an environmental research and development company focused on automation engineering. The founders have a combined 50 years of expertise in the aerospace industry and a vision to provide more reasonable solutions that solve complex societal issues related to waste management and energy inefficiencies.
CleanStream technology was first developed to replace and improve previously installed pneumatic vacuum systems that have been plagued by inherent and habitual failures for the past 40 years. CleanStream is now considered by industry leaders to be the most reliable and environmentally effective method for removing large volumes of waste quietly, quickly, safely and efficiently. Every project begins with a team-building approach that is customer-focused and solution driven. Each system uses proprietary technologies engineered to meet rigorous performance standards that feature unparalleled simplicity, reliability, and longevity to provide years of automated operational excellence. MEMIOS supports the systems they deploy and monitors performance to deliver on-going value…worldwide.