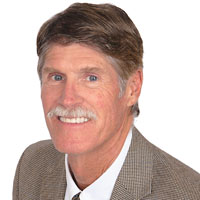 The Long Beach office was chosen as a middle point for servicing projects from Los Angeles, Ventura and Santa Barbara Counties to the north, San Bernardino and Riverside Counties to the east and Orange and San Diego Counties to the south
Sacramento, California (PRWEB) August 27, 2014
PM Environmental, Inc. continues to expand in California. Its newest office, located at 4401 Atlantic Avenue, Suite 220, Long Beach, California, will serve as the base for the company to meet the needs of its clients in Southern California and handle the demands of the growing Commercial Real Estate market in the area.
Senior Consultant, Charles Young, will spearhead the new expansion and brings over 25 years of experience in the professional environmental services industry to the team.
"Real estate transactions in Southern California are on the rise with lending institutions, real estate acquisition companies and property management firms looking for financing on multifamily, retail, commercial and industrial properties," Young said. "To meet these needs, the Long Beach office was chosen as a middle point for servicing projects from Los Angeles, Ventura and Santa Barbara Counties to the north, San Bernardino and Riverside Counties to the east and Orange and San Diego Counties to the south."
Statistics bear out that the Long Beach location is at the crux California's recovering economy. The "Inland Empire", or the nearby Riverside-San Bernardino metropolitan area, has a predicted 4.2 percent growth in Gross Metropolitan Product from 2013 to 2020*; one measurement of a metropolitan area's economy similar to gross domestic product. This projected growth is the largest in the state and the fourth largest in the nation.
Young formerly prepared Phase I and II environmental site assessments for large real estate firms and oversaw the completion of data collection, site investigation and preparation of Transaction Screen projects, Historical Property Use reports, and other commercial lending protocols.
"I'm happy to welcome Chuck to the West coast team and feel fortunate that he choose to bring his wealth of knowledge of the Southern California region to PM," said John Wharff, PM Environmental's Vice President and Western Regional Manager. "He not only brings 25 years of transactional due diligence experience, he's a former in-house risk manager and understands risk evaluation from both sides of the desk."
According to Young, the lending community in Southern California has been active and established Risk Management policies where due diligence requirements prior to real estate transactions are essential. "With the addition of the Long Beach office, PM can meet the local office requirements for RIMS related bidding requirements and minimize travel costs which are important in RFP considerations," he said.
"The new location in Long Beach and addition of Young have been well received by existing clients and promises to open new opportunities to PM in the area," according to Wharff. "We've already added a research consultant to the Long Beach office to complement our expansion into this market with plans to add several more multi-disciplinary team members," he said. "Our medium and long term plans call for additional offices to service this expansive region."
PM's current services in the Western market include, due diligence, site investigation, remediation, brownfield redevelopment, industrial hygiene services, compliance and architectural consulting.
# # #
About PM Environmental
PM Environmental, Inc. is a national provider of Environmental & Engineering services. PM was incorporated in 1992 and is ranked #1 in Michigan and nationally has ranked in the top 20 environmental consulting and engineering services company by EDR ScoreKeeper™ over the last five years. Services include Environmental Site Assessments, Property Condition Assessments, Brownfield Redevelopment, Environmental Compliance Audits, Building Facilities Services, Underground Storage Tank Management, LEED and Energy Auditing Services, and more.
For more information:
Website: http://www.pmenv.com