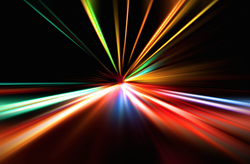 High Speed Internet Service in Wilmington North Carolina
Wilmington, NC (PRWEB) August 22, 2014
Brunswick Forest announced that ATMC is now offering 100% full fiber optic broadband service capable of delivering Internet speeds of up to 1 Gigabit per second (Gbps) in Brunswick Forest. ATMC's FOCUS service, which stands for Fiber Optic Communication User Service, gives residents of Brunswick Forest the ability to receive high-quality broadband Internet, television, and voice services delivered over fiber optics directly to the doorstep.
"At Brunswick Forest, we aim to provide our residents with the best there is to offer in terms of lifestyle, amenities, quality home construction, and beautiful green spaces. It just makes sense that we would want to partner with ATMC to provide this cutting-edge Internet service to our homeowners," said Jeff Earp, President of Brunswick Forest.
The introduction of FOCUS service in Brunswick Forest makes it one of the first master-planned communities in North Carolina to have 1 Gbps Internet speeds available to its residents. One Gbps of Internet speed is equivalent to 1,000 megabits, making it up to 20 times faster than the fastest speeds currently offered to residential customers in the Wilmington area. And, unlike other Internet services, FOCUS is not a shared bandwidth connection. For Brunswick Forest residents, this means faster downloads, faster streaming, and an overall better Internet experience.
"ATMC's FOCUS fiber optic service is the best way to deliver ultra-high speed Internet service," stated ATMC CEO Allen Russ. "We are proud to be the only provider to offer fiber optics to the home and 1 Gig Internet service to residential customers in eastern North Carolina. We are thrilled to be working with Brunswick Forest to bring this service to their growing community."
ATMC's FOCUS service is available in The Woodlands at Meadow Park as well as sections of The Villages and Park Landing. Moving forward, the service will be available in all new Brunswick Forest neighborhoods that are developed.
This is an important attribute for Brunswick Forest because often times, Baby Boomers operate internet based businesses or trade stocks/commodities online. Brunswick Forest is one of the fastest growing master-planned communities in North Carolina and is located just south of the Cape Fear River. Amenities include:
18 Hole Championship Golf Course designed by NC native Tim Cate Golf
Clubhouse with restaurant and bar
18,000 Square Foot Fitness & Wellness Center
Indoor and Outdoor Swimming Pools
5 Hard Surface Tennis Courts and a Sport Court
Comprehensive Fitness Center with Lounge
Community Parks and Gardens
100+ Miles of Walking, Biking and Nature Trails
Canoe, Kayak and Small Boat Launch
Buyers exploring where to retire in coastal North Carolina won't want to miss seeing the well designed Wilmington neighborhood of Brunswick Forest and the community's new model homes.
Call Brunswick Forest direct at 888.371.2434 to schedule a tour.
About Real Estate Scorecard:
Real Estate Scorecard writes unbiased real estate reviews providing in-depth information about popular gated communities in Florida, Georgia, North Carolina, South Carolina and Tennessee, all in an effort to help people discover where to retire in the Southeast.
Website: http://realestatescorecard.com