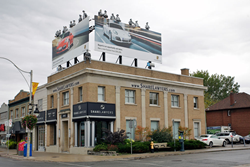 "First of all I am very thankful to Share Lawyers that they handled my case properly. Regarding my experience, I have no words to explain your hard work and knowledge. I was not expecting such a large settlement. It is far more than my expectations."
Toronto, ON (PRWEB) September 05, 2014
Toronto disability lawyers Share Lawyers takes their client's cases very seriously. If it puts a client's mind to rest, no question is too small or big for them to answer. In a recent interview with a Share Lawyers employee, questions about Plaintiffs and critical illness insurance is answered in full.
The first question asks how much input a Plaintiff has at mediation. The Share Lawyers team answers, "The Plaintiff plays an integral role in instructing lawyers at mediation. While guidance and direction must be provided by the lawyer representing the plaintiff at mediation, ultimately, the decision to submit, accept and/or reject any settlement proposals that are made at mediation are up to the Plaintiff." But with the Plaintiff holding so much power at mediation, can a client trust that their case will be handled well by their lawyer? "Is it important to trust your lawyer at mediation as they should have a lot of experience in dealing with matters at mediation, but you should ensure that you ask questions if you don't understand what is going on during the process as once settlement is reached, it is important to understand that the case is usually concluded at that time." If you need someone to trust at your mediation, be sure to contact Share Lawyers. With their vast experience and legal prowess, you can count on them to be there for you when you need it most.
The next question wonders how critical illness insurance is different from disability insurance. Share Lawyers explains that, "Critical illness insurance generally provides a lump sum payment...It is important to understand that most critical illness policies have a detailed description of the type of illness or condition that will qualify for payment. Being disabled from gainful employment may not be relevant to entitlement to a payment under a Critical Illness policy. Each policy has specific terms and conditions, which must be reviewed carefully." Get the help and legal council you deserve when looking over your policies. Contact Share Lawyers right away if you have questions that need answering.
Helpful Links
Do I Have A Case: http://www.sharelawyers.com/cm-do-I-have-a-disability-case.html
Ask A Lawyer: http://www.sharelawyers.com/disability-claim-questions-answers.html