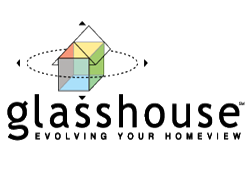 Austin, TX (PRWEB) August 25, 2014
Glasshouse Products will be a host of the Vendor Expo at the Austin American Institute of Architects 2014 Summer Conference. This year's event will be held at the Norris Conference in North Austin from 8:00am – 6:00pm August 21 and 22. Glasshouse is one of 29 vendors that will be on exhibit during the event.
The Austin chapter of the American Institute of Architects (AIA) puts on their Summer Conference to provide information and education to the Austin design community. The conference spans 18 hours and offers continuing education for AIA members in the area.
The Product Expo at the conference showcases local suppliers that offer the best products and services in the Austin area. The Product Expo is open for one hour each day of the conference during lunch. Companies showcased include those that specialize in glass, lumber, door, roofing, outdoor and more.
"Glasshouse is proud to help host this event," Glasshouse President Tim King says of the event. "We want architects to know about our glass products and think of us when specifying materials in their projects. Glass has many architectural uses and we love to collaborate with architects on projects that beautify Austin."
About Glasshouse Products
Glasshouse was started in 2002 and is a full-service glass company providing both residential and commercial glass in the Dallas area. The Glasshouse team has decades of combined experience and offers clients innovative, professional, and technical expertise for their glass needs. From estimating and measuring, to fabrication and installation, the Glasshouse team is a one-stop shop for glass projects in the Dallas area.
For more information on Glasshouse Products or their participation in the 2014 Austin Chapter AIA Summer Conference:
Susan King, Vice President
9191 Dragon St
Dallas, TX 75207
susan(at)glasshouseproducts(dot)com
214-270-1383