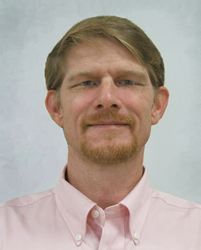 I'll discuss how to stand out from the competition and market your company for government contracts. I'll have tips to make the search process more efficient, and develop better proposals and bids.
Celebration, Florida (PRWEB) August 25, 2014
Manufacturing is a globally competitive industry. One of the ways U.S. manufacturers can help stabilize and expand their business is to secure government contracts. Expanding business into the government market can strengthen a company's competitive advantage, increase profits and sustain long-term growth. However many small and mid-sized manufacturers struggle with expanding their federal contracting programs or have difficulty getting started in the first place.
In an effort to better understand why, the nonprofit organization Florida Manufacturing Extension Partnership (FLMEP) conducted a national survey. The survey was completed by respondents employed in the manufacturing industry across the U.S. Respondents were asked to identify their top challenges and obstacles to government contracting. Overall, the top most-often cited challenges and obstacles were as follows (listed in order of significance):
1. Knowing how to market to contracting officers
2. Developing good bids or proposals
3. Too many competitors in competing for government contracts
4. Developing a relationship with contracting officers
5. Having the time to respond to RFPs
When focusing on respondents who already had government contracts, the top challenges and obstacles among their businesses were:
1. Developing good bids or proposals
2. Having the time to respond to RFPs
3. Too many competitors
"This is consistent with what we are seeing at a local level. Manufacturers struggle with how to market to government customers, and having the time to develop quality bids that may or may not come to fruition," said Gene Lussier, President of the Florida MEP.
Based on these responses, the Florida MEP (FLMEP) has developed a workshop and live webinar to help manufacturers do business with the government, called "Winning Government Contracts."
Webinar attendees will learn how to:

Register Online to Do Business with the Government
Identify Current Government Procurement Opportunities
Seek, Research and Submit Bids Online
Explore Sub-Contracting Opportunities
"We want to address these issues head on. We're going to talk about how to stand out from the competition and market your company for government contracts," said Larry Meadows, Florida MEP Instructor and webinar presenter. "We're also going to focus on tips and tricks that companies can use to make the search process more efficient, and develop better proposals and bids in less time."
Florida MEP's "Winning Government Contracts" presentation will be delivered in the format of an online webinar that will take place live on September 4, 2014 at 3pm. There is no charge for companies to participate in this live 60-minute presentation. Participants are asked to register in advance by visiting http://secorstrategies.com/webinar7.
Once registered, companies can also access on-demand content from previous FLMEP workshops at no charge including "Pricing for Profitability" and "Disaster-Proof Your Business". These Florida MEP webinars have been funded by the State of Florida's Department of Economic Opportunity, as part of a larger effort to boost Florida's manufacturing industry.
About FLMEP
The Florida MEP (FLMEP) is a not-for-profit organization that provides assistance to manufacturers to help them identify and implement advanced manufacturing and management technologies to enable them to grow and compete in the global market. FLMEP assists manufacturers by providing access to technology for improved productivity, offering workforce training in Lean manufacturing, ISO / ITAR compliance, exporting logistics and supply chain integration. Through FLMEP programs, many funded by grants, companies learn tactics to innovate, save money, implement more efficient management strategies and lean methodologies, resulting in immediate bottom-line impact.
If you have questions or would like more information about FLMEP programs and services, please call 321-939-4000, email Larry Meadows at larrym@floridamep.org, visit us at http://www.floridamep.org and be sure to follow us on Twitter @FloridaMEP.