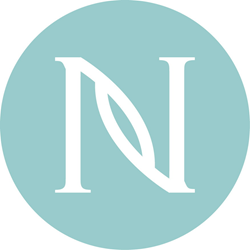 Los Angeles (PRWEB) August 22, 2014
Nerium International, the go-to, buzzworthy skincare line for age-defying products, is in the spotlight again. Nerium will showcase its signature NeriumAD® Age-Defying Treatment night cream and its NeriumFirmTM Body Contouring Cream to Hollywood's elite at the official Giving Suite™ presented by Backstage Creations during the 66th Primetime Emmy® Awards.
Developed from cutting-edge research on the patented NAE-8® extract, third-party clinical trials show that NeriumAD night cream dramatically reduces the appearance of: fine line and wrinkles, uneven skin texture, aging skin, discoloration and enlarged pores. The patented NAE-8 extract is a proprietary, powerful antioxidant only found in NeriumAD products.
"We're excited to be a part of one of the biggest nights in Hollywood," said Nerium Chief Marketing Officer, Amber Olson Rourke. "Our multifunctional, best-selling NeriumAD night cream is ideal for celebrities and their busy schedules."
Harnessing the same power of the NAE-8 extract, Nerium International launched NeriumFirm. This body contouring cream is formulated for use on problem areas such as love handles, thighs, waist, and upper arms. In clinical trials, NeriumFirm has been shown to help reduce the appearance of cellulite and dimpling and to help smooth, tighten, and firm loose skin. The end result is an improvement in the appearance of youthful contour, tone, and texture in as little as 30 days.
"Each blemish and flaw is visible with high-definition television. NeriumFirm is a great way to manage these problems areas. We are confident that both existing celebrity fans of Nerium and new celebrity fans of Nerium will all love the results they achieve with NeriumFirm," said Olson Rourke.
Nerium's products speak for themselves. Since its founding in 2011, Nerium International has experienced unprecedented sales and growth, surpassing $500 million dollars in just three years. Nerium was the youngest company ever to be featured in Direct Selling News and SUCCESS from Home magazines. In 2012, Nerium also became the youngest company ever to receive the Bravo Award for Growth from Direct Selling News. Earlier this year, Nerium earned a spot on the Direct Sales News Global Top 100 list, making the list for the second year in a row. The company was also listed by Happi magazine as one of the Top 50 Household and Personal Products Companies in the U.S. Nerium users rave about the products online too, like this sampling of NeriumAD reviews.
The 66th Primetime Emmy Awards hosted by Seth Meyers will air live Monday, August 25 on NBC at 8:00 p.m. ET/5:00 p.m. PT. Nominees include: Don Cheadle, William H. Macy, Matthew McConaughey, Kerry Washington, Julia Roberts, and many more.
About Nerium International:
Nerium International™, LLC, headquartered in Addison, Texas, is a relationship marketing company that markets breakthrough products validated by science. Since its August 2011 launch in the U.S., Nerium has reached record-breaking sales and earned industry accolades while building millions of consumer fans along the way. Led by an executive team with more than 200 years of collective industry experience, Nerium International is committed to developing and distributing skincare products that are rooted in real science, produce real results, and improve consumers' lives. For more information, please visit http://www.mynerium.com.