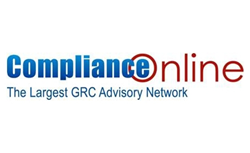 Chicago, IL (PRWEB) August 25, 2014
ComplianceOnline, the leading governance, risk and compliance advisory network with over 500 experts in various regulatory subjects, today announced a seminar on The Veterinary Drug Approval Process and FDA Regulatory Oversight. The two day seminar led by renowned industry expert Karl M. Nobert will be held on September 18-19, 2014 in Chicago, IL.
This seminar on veterinary medicine regulations will provide attendees with a comprehensive understanding of FDA's veterinary drug approval process.
For more information or to register for the seminar, please click here.
Seminar instructor Karl M. Nobert provides regulatory advice and counseling to both large and small domestic and international pharmaceutical companies on regulatory issues related to the U.S. Food and Drug Administration's review and approval of new drug products. He has considerable experience related to the regulation of biologics including cellular and genetic therapies, and veterinary drug products. He frequently presents and has published on such topics as well.
In the course of this two day interactive seminar, Mr. Nobert will discuss the review and approval process for veterinary drug products. He will detail how the FDA regulates veterinary drug products, and address how animal feed, veterinary devices, OTC drug products and nutritional supplements are regulated in the U.S. Attendees will also learn the various components of an animal field study to support product approval.
This course is designed for people tasked with developing and maintaining an animal health company's product portfolio; and responsible for overseeing a company's regulatory strategies. Individuals who will benefit from this seminar includes quality and compliance professionals, document control specialists, record retention specialists, importers and custom agents, production supervisors, consultants, inspectors and cGMP experts.
Date: Thursday, September 18 (8.30 AM- 4.30 PM) and Friday, September 19, 2014 (8.30 AM- 4.30 PM)
Location: Chicago, IL
Registration Cost: $1,699.00 per registration
Early bird discounts: For discounts on early registrations, please click here.
Register by phone: Please call our customer service specialists at +1-650-620-3915 or email to customercare(at)complianceonline.com
For more information on ComplianceOnline or to browse through our trainings, please visit our website.
About ComplianceOnline
ComplianceOnline is a leading provider of regulatory compliance trainings for companies and professionals in regulated industries. ComplianceOnline has successfully trained over 35,000 professionals from 9,000 companies to comply with the requirements of regulatory agencies. ComplianceOnline is headquartered in Palo Alto, California and can be reached at http://www.complianceonline.com. ComplianceOnline is a MetricStream portal. MetricStream (http://www.metricstream.com) is a market leader in Enterprise-wide Governance, Risk, Compliance (GRC) and Quality Management Solutions for global corporations.
For more information please contact:
A Reuben Bernard
Manager of Program Marketing
ComplianceOnline
2600 E Bayshore Rd
Palo Alto CA USA 94303
650-620-3937 phone
650-963-2530 fax
reuben(at)complianceonline.com
http://www.complianceonline.com