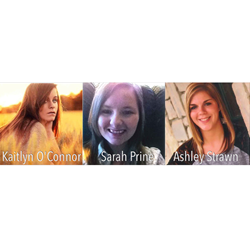 Lima, OH (PRWEB) August 22, 2014
This year's Student Scholarship Program recipients are:
Ashley Strawn- Bowling Green State University
Kaitlyn O'Connor- University of Alabama
Sarah Prine- University of Northwestern Ohio- UNOH
Since 1981, Range Kleen has awarded Scholarships through a Student Scholarship Program aimed at fostering excellence to the next generation. Potential recipients are dependents of Range Kleen Associates, and are selected based on academic achievements. Congratulations to all three recipients.
About Range Kleen Mfg., Inc.
Range Kleen Manufacturing, Inc. is a Lima, OH based company manufacturing household products sold to major retail chains globally and has been taking care of the customer (TCOTC) since 1971. Its product divisions include: Original Equipment Manufacturing Quality (OEM) replacement drip pans for ranges & stoves; Non-stick Metal Bakeware; Kitchen Decorative products specializing in exclusive licensed designs; Storage, Organization, insulated food and beverage bottles and household cleaning supplies. Range Kleen Introduced their own line of cookware- Stainless Steel and Enameled Cast Iron as well as pot racks in 2007.
Effective December 21, 2009, Range Kleen Manufacturing was pleased to announce the partnership with Berndes Cookware USA and has taken the lead of all sales, marketing and shipping of Berndes Cookware USA from their International Headquarters in Lima, Ohio.