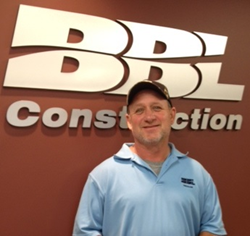 Perryville, MO (PRWEB) August 26, 2014
BBL Construction is please to announce the newest member of their sales staff, Larry Epstein. Larry will service the Jefferson, Madison, St. Francois, and Washington County building needs. He brings to BBL Construction http://www.bblusa.net extensive experience in sales and the construction industry.
Prior to joining BBL, Larry spent the last two years as a Territory Manager for a heavy equipment company in Southeast Missouri and the 33 years before that in the construction industry. Larry has worked many positions in this industry from laborer to field superintendent. Larry's primary emphasis being in site development and building layout with a background in civil construction and concrete. Larry also previously owned a concrete excavation business for eight years allowing him to understand all the different aspects of business operations.
Larry will soon be replacing the previous area salesman, Roger Wibbenmeyer, when he retires this winter after 32 years with BBL Construction. Larry appreciations all the hard work and reputation that Roger has garnered in this area and states that, "Roger has a great reputation, as does BBL in the territory, and I will have some big shoes to fill following Roger in a territory that he has developed and maintained and has done such an amazing job for the past 30 years."
BBL Construction is the area's leader in building quality custom homes, commercial and agricultural buildings, and premium trusses. They provide complete building packages for a wide range of construction including garages, commercial office complexes, municipal, equestrian, agricultural, dairy facilities, pole barns, residential and many other building types. BBL headquarters and manufacturing facility are located in Perryville, Missouri.
In 2010, BBL became part of Energy Panel Structures http://www.epsbulidings.com which has enabled them to grow their product lines and enhance their technology and service areas. For more information on BBL Construction, please contact them at (800) 455-6675 or visit them on the web at http://www.bblusa.net.