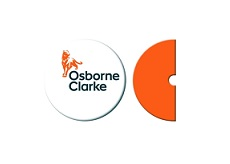 (PRWEB UK) 26 August 2014
The Channel 4 Growth Fund was launched earlier this year and aims to nurture the independent sector by providing access to funding for small to medium sized creative companies based in the UK. The investment will enable Arrow Media to expand its senior team and grow its global content portfolio of rich content, across live, scripted, factual and factual entertainment programming.
The award-winning production company was first advised by Osborne Clarke when it was founded in 2011 by Iain Pelling, Tom Brisley and John Smithson. It is now one of the UK's most ambitious creative forces and fastest-growing indies, with a proven track record for creating high quality content across TV, film and digital media.
The Osborne Clarke team that advised on the transaction included Associate Director Mathias Loertscher and Associates Sarah Crabtree, Karen Pettigrew and Camilla Fell.
-ends-
About Osborne Clarke:
Osborne Clarke has 600 lawyers in 18 international offices providing clients with consistently high standards of service and commercial cross-border legal advice tailored to their industry. Our discrete national firms combine the very best of OC with an understanding of the local business environment and in-depth legal expertise in each jurisdiction.
Our offices: Amsterdam, Barcelona, Brescia, Bristol, Brussels, Cologne, Hamburg, London, Madrid, Milan, Munich, New York, Padua, Paris, Rome, San Francisco, Silicon Valley and Thames Valley.
*The use of the name "Osborne Clarke" and words or phrases such as "international legal organisation", "firm", "law firm" or "practice" used in relation to Osborne Clarke Verein or its member entities are for convenience only and do not imply that the Verein or all or any of the member entities are in partnership together or accept responsibility for each other's acts or omissions.
About Arrow Media
Arrow Media is one of the UK's most ambitious creative forces. A fast-growing independent production company, Arrow Media specialises in creating high quality and innovative content across TV, film and digital media from long-running series to big ambitious projects such as Live from Space, Ultimate Airport Dubai and Kevin's Supersized Salvage. Established in 2011, the company was founded by Tom Brisley, John Smithson, and Iain Pelling and operates in the UK, US and other key international territories, where all three partners have extensive experience.