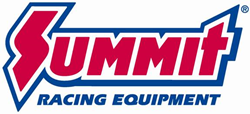 Tallmadge, OH (PRWEB) August 25, 2014
Smarty Tuners programmers that provide serious power increases for 1998-2012 Dodge and Ram trucks with 5.9L and 6.7L Cummins engines. The programmers have features no other tuner does:

CaTCHER tuning software greatly improves throttle response by spooling the turbo sooner and modifying fuel injection timing
Fastest download times—up to twice as fast as competing tuners
Leaves no "footprint" in the factory ECM for 5.9L models when the tune is reset to the stock setting
Does not erase any stored data in the ECM
No need to pull fuses if a download is interrupted—just turn the ignition key off, then back on to reset the ECM back to stock
Smarty Tuners programmers also feature a adjustable speed limiter (25-250 mph) for most applications. They can adjust the ABS system to accommodate taller tires up to 44 inches, and have a built-on USB port to download software updates from Smarty.
SO-3 Programmer for 1998.5-2002 Dodge Cummins 5.9L
This programmer offers 10 tuning levels from Fuel Saver mode to all-out power. The higher the tune number, the more aggressive the throttle response gets. In fact, Smarty strongly advises not using the top two tunes on slippery roads as throttle tip-in is almost instantaneous. The SO-3's programmable speed limiter works for 2001-02 models only.
SO-6 Programmer for 2003-07 Dodge Cummins 5.9L
This programmer offers 10 pre-programmed tuning levels that boost power from 30 all the way up to 210 horsepower at the rear wheels. The tuner also offers Power on Demand—100 selectable power levels you can add on the fly. Just punch in the level you want from 00 to 99 and the SO-6 will download the tune in just one second.
The Smarty SO-6 programmer also offers a torque management function at all tuning levels. It allows improved throttle response but sets it at a safe limit to protect the transmission and driveline from damage due to driveline "shock" when you hit the throttle.
Summit Racing also offers a more affordable J-06 Junior version of the SO-6. It offers three pre-programmed power levels—40, 70, and 100 horsepower—plus the Power on Demand function.
S-67 Programmer for 2007-12 Dodge/Ram Cummins 6.7L
The S-67 offers 10 pre-programmed power levels that add from 30 to 170 rear-wheel horsepower. It also has Smarty Tuners' torque management function and the Power on Demand feature for 2007-09 trucks. There is a J-67 Junior version of the S-67. It offers three pre-programmed power levels—40, 70, and 100 horsepower—plus the Power on Demand function.
SSR Programmer for 2003-07 Dodge Cummins 5.9L
This is the programmer to have for racing or pulling. The SSR provides a baseline that takes care of the speed, engine rpm, and boost limiters. From there, choose from 50 levels of fuel injector timing, injector duration, fuel rail pressure, and torque management to tailor a tune to meet specific needs. In fact, Smarty Tuners says the SSR offers 15 billion possible tuning combinations. With control like that, tuning with a chassis dyno is strongly recommended.
The SSR programmer also has Smarty Tuners' Power on Demand function for on-the-fly power adjustments, plus a programmer rev limiter that can be set up to 6,000 rpm.
SEE SMARTY TUNERS PROGRAMMERS AT SUMMIT RACING
Summit Racing Equipment
http://www.SummitRacing.com
1-800-230-3030