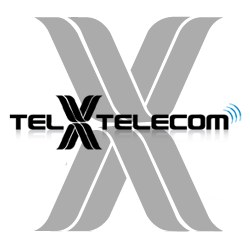 Each product we offer was engineered to give small business advantages previously only available to large enterprises.
Miami, FL (PRWEB) August 26, 2014
According to the Palm Beach Post article, published on Aug 1st 2014, there are now almost as many VoIP phones in Florida as people, making VoIP one of the most important technologies for Floridians today. Voice over Internet Protocol (or VoIP), is used to power lower cost telephone services that use the Internet rather than phone lines to transmit voice. Online hosted PBX systems come at a lower cost and with greater capabilities than old analog phone lines.
Telx Telecom, a Florida PBX Hosted provider, announced today that they now have the bandwidth available to meet this incredible demand. VoIP providers such as Telx Telecom, one of the Miami area's biggest VoIP providers, are able to provide more features than typical phone companies. Hosted PBX services, long-distance calling, centralized business phone systems, Session Initiation Protocols (SIP) Trunking, Mega-PRI (which is a way to have multiple lines over a single circuit), and Metro Internet are all available through a single company.
Florida VoIP service providers also provide the opportunity to add toll-free phone number services. This allows customers to call the business without being charged. Usually, these numbers are assigned an 800, 888, 877, 866, or 855 extension/area code number, which is highly recognizable. Besides lending credibility to a subscribing business, a toll-free phone number also shows that the business has an official and professional edge over others, regardless of its size.
With modern technologies, video phone calls backed up with VoIP services no longer require operator or phone bills. At least 44% of residential phones in the US have been replaced with Voice over IP services. Since 2005, Telx Telecom has led the VoIP provider industry with exemplary support, fast speeds, and convenient features. As a primary VoIP provider, it is also Telx Telecom's mission to help their clients find new customers and keep them, and only with cutting-edge modern tools is this possible.
About Telx Telecom:
Telx has been a VoIP provider and a leader in the business since 2005. It is more efficient, simpler, and cheaper to set up, use, and provide support for VoIP systems than it is to support traditional hard-wired phone systems. Internet phone services also create opportunities for integration into other tools, such as workplace conferencing systems.
For immediate support for existing customers, or a free consultation for new customers, Telx can be reached at 1.866.969.8359 or http://telxtelecom.com/ by logging into the VOIP/Voicemail portal online at Telx Telecom's website below.