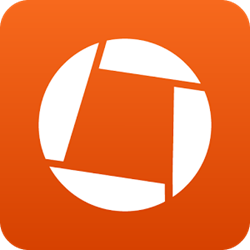 (PRWEB) August 25, 2014
A recent release from The Grizzly Labs extols the convenience and capability of Genius Scan+ now that it is enabled for Intel® Atom™ tablets for Android*.
The document describes the various advantages that over 10 million users are already harnessing with this innovative app. Some of these features include: high-resolution imaging with border detection, perspective corrections, enhancement for color or black and white documents and a multi-page option that allows quick reproduction and batching of multiple pages. The app produces sharp images in either JPG or PDF formats. The brochure highlights the versatility and security of the app since it enables sharing, email, export and upload to cloud services.
This marketing publication emphasizes the tremendous timesaving potential that Android* users can expect with this application's latest optimization. As the mobile and remote workforce grows, consolidation of important documentation saves space and worry, reducing down the use of paper and allowing for fast sharing and storage.
About The Grizzly Labs:
In 2010, The Grizzly Labs set out to enable individuals and small businesses to go paperless and manage their documents digitally. For more information, visit: http://www.thegrizzlylabs.com/
About the Intel Developer Zone
The Intel Developer Zone supports independent developers and software companies of all sizes and skill levels with technical communities, go-to-market resources and business opportunities. To learn more about becoming an Intel Software Partner, join the Intel Developer Zone. For more information, visit: https://software.intel.com/