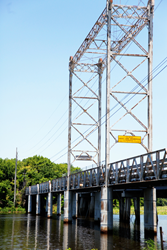 This is the only festival that brings everyone in the Mooringsport community together.
Mooringsport, La. (PRWEB) August 25, 2014
The Mooringsport Cypress Festival will be held, 5:30-9p.m., Friday, September 12 and 8 a.m.-6 p.m., Saturday, September 13 at the Edwin Tuttle Currie Park in Mooringsport, La. After a two year hiatus, the festival has been brought back by several supporters in the Mooringsport community. This free event will feature a 50-50 raffle, where half the ticket proceeds are designated as the raffle prize.
The festival will kick off on Friday with a jambalaya dinner from 5:30-8 p.m. accompanied by a gospel concert set to begin at 7 p.m. Saturday will begin at 8 a.m., when the food and craft vendors open with hotdog, pie and watermelon eating contests, karaoke, a treasure hunt and more events throughout the day. Live entertainment by community organizations will begin at 11 a.m. and there will be a musical performance by Monty and Marsha Brown of LaCahoots Productions at noon.
"This is the only festival that brings everyone in the Mooringsport community together," said Claudia Guth, president for the Mooringsport Cypress Festival Committee. "The other committee members and I felt strongly about bringing this amazing festival back to our community, because this is the type of event that everyone wants to be a part of."
In 2014, one of Mooringsport's treasures, the Caddo Lake Drawbridge, turned 100 and was added to the National Register of Historic Places. The bridge is within walking distance of the Mooringsport Cypress Festival and festivalgoers will be encouraged to walk over and admire the visible history within the community.
Raffle tickets are now on sale for $2 at the Mooringsport Branch Library, located on Latimer Street in Mooringsport. Commemorative shirts will be available for purchase on the day of the festival.
Due to limited park seating, festival committee members request that guests bring their own chairs and blankets.
For the full schedule of events and more information about the Mooringsport Cypress Festival, visit http://www.mooringsportfestival.com or contact Claudia Guth at 318-780-8380 or msptcypressfest(at)gmail(dot)com.