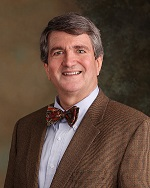 "More people die of overdoses than in traffic accidents. Overcoming this epidemic requires decisive solutions. The Recovery Book offers a clear path to a lifetime of sobriety." Dr. Al Mooney
Statesboro, Georgia (PRWEB) September 08, 2014
Dr. Al Mooney, along with co-authors Catherine Dold and Howard Eisenberg, are excited to release the 2nd edition of The Recovery Book. The official release of the book will take place at the Cape Cod Symposium on Addictive Disease - September 11-14, 2014. Dr. Mooney will be on site at the symposium to sign books for conference attendees as well as engage in conversations to advocate for addiction recovery.
The 1st and 2nd edition of The Recovery Book serve as excellent sources of information about addiction and abstinence based recovery. Publishing for the 25th anniversary of National Recovery Month, The Recover Book is completely revised and updated to feature all the latest in addiction science and recovery techniques, to include Dr. Mooney's new Recovery Zone System, and to address the increase in abuse of prescription drugs and heroin.
About Willingway and Dr. Al Mooney:
Over the past 40 years, Willingway, located just outside historic Savannah, Georgia, has helped more than 20,000 patients recover from alcohol and drug dependency. Dr. Mooney has served in numerous capacities at Willingway since he was a teenager. Currently, he is the Director of Addiction Medicine and Recovery, a member of the board of trustees, and Chairman of the Willingway Foundation.