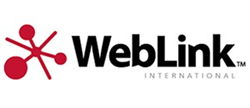 Indianapolis (PRWEB) August 25, 2014
All too often frenzied association professionals spend their days in a whirl of activity only to finish the workday with a to-do list just as long, or longer, than it began.
It's time to break the cycle of inefficiency and stop feeling so overwhelmed when trying to meet deadlines by adopting simple time management strategies.
In this webinar, Rory Beall, national sales manager at WebLink International, will share 10 time management tips to help tackle the daily to-do list, as well as those long-term initiatives that seem to get devoured by urgent needs.
Beall will discuss:

Scheduling tools to more effectively plan the day.
How to prioritize tasks to maximize productivity.
Tips for communicating priorities with management.
The importance of strategic downtime for increased efficiency.
During the webinar, attendees will gain a better understanding of how to prioritize their time and have the opportunity to ask follow-up questions. Additionally, a free copy of the presentation slide deck and recording will be sent to all attendees.
In today's fast paced world, the demands on our time are as high as ever. Rethink how to manage time and learn the tips needed to get the most out of a workday!
Don't miss it - reserve your spot now.
Date: Thursday, August 28th
Time: 2:00-3:00 p.m. Eastern Time
About WebLink International
Founded in 1996, WebLink International is the provider of WebLink Connect, the insightful, innovative and easy-to-use association management software. Backed by dedicated customer support and unparalleled industry expertise, WebLink empowers hundreds of trade and professional associations and more than 500,000 small and medium businesses to help them acquire and retain more customers. WebLink International is headquartered in Indianapolis, Indiana. For the latest, follow @WebLink on Twitter, follow WebLink International on LinkedIn or visit weblinkinternational.com.