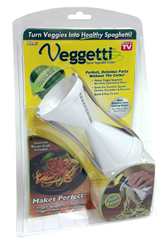 ...marketplaces like Amazon have become a critical point of conversion for demand created through DRTV campaigns.
Fairfield, NJ (PRWEB) August 26, 2014
Ontel Products announces an exclusive partnership with DNA Response, Inc., a multi-channel commerce company, to manage their online retail marketplace channel in North America. Ontel will enlist DNA's sales and data intelligence solutions to maximize their DRTV brand presence on Internet marketplaces including Amazon and eBay, as US retail ecommerce sales are projected increase by double digits year over year through 2018.
Under the agreement, DNA Response will market, sell and fulfill popular Ontel products such as Sleep Easy™, Veggetti™, Bullworker Pro™, TurboJet™ and other upcoming products while providing marketplace intelligence and reporting that omni-channel marketers rely on.
"Today marketplaces like Amazon have become a critical point of conversion for demand created through DRTV campaigns," says Ontel Vice President Amit Khubani. "As consumers engage with products they see through DRTV, traditional retail and other channels, they are turning to their favorite e-commerce marketplaces to make a purchasing decision – this is why we're investing in DNA's e-commerce solutions to expand our reach," Khubani adds.
In addition to leveraging DNA's sales and data reporting technologies, Ontel will partner with DNA as a channel advocate to protect marketplaces from unauthorized sellers and enforce pricing policy.
"DNA protects our marketplace pricing policy, and understands the importance of maintaining consistent pricing across our omni-channel distribution. This is critical to the long term success of brick and mortar retail," says Khubani.
"It is a great privilege to partner with Ontel Products, a company that innovates new solutions for everyday problems. We look forward to working closely with Ontel to introduce successful products on the online retail Marketplaces and provide easy access for consumers," says Ranjit Mulgaonkar, Founder and CEO of DNA Response.
About DNA Response, Inc.
As an eCommerce channel partner founded by former Amazonians, DNA Response collaborates with leading brands to provide sales solutions and fulfillment services on a pay-for-performance basis, enabling product marketers to engage over 200 million potential customers in the world's largest online marketplaces. Backed by proprietary marketplace optimization and data intelligence technologies, DNA provides enhanced visibility and insight into marketplace performance, maximizes product revenue and margins, and protects brand presence and channel pricing. Additionally, DNA's turnkey solution helps its clients generate incremental revenue and protect margins while reducing operating costs.
About Ontel Products, Inc.
Since 1994, Ontel Products has been one of the leaders in direct response marketing, innovation and product distribution. Chuck Khubani founded the company with one simple mission in mind - make products that people want and that make their lives more enjoyable. Ontel Products has items in 80,000 stores and 30 countries – and those numbers are constantly growing! Ontel strives to develop solution-oriented items that create mass appeal and improve the quality of life. Once the item is developed, Ontel creates encompassing and successful television, internet, radio and print ads along with eye-catching package design and retail displays for the customer. Direct response marketing has gained Ontel success with millions of units and hundreds of products sold each year. Products and advertising campaigns reach not only the TV and Internet consumer but have dominated the retail market in the largest chains and small stores alike for over 20 years. From development to sales, Ontel Products leads the industry in designing life-altering products, creating successful advertising campaigns and distribution to the greatest retailers in the world.