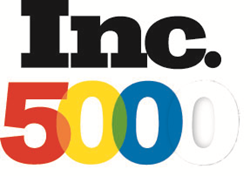 Tampa, FL (PRWEB) August 24, 2014
NetDirector, a cloud-based data exchange solution, is pleased to announce that it has been recognized as one of the Nation's fastest growing private companies for the fourth consecutive year. NetDirector ranks No.2659 on the Inc. 5000 list which is an elite group of the nation's fastest-growing private companies ranked based on revenue growth over the last three years. The Inc. 5000 list is one of the most comprehensive of its kind, shining a spotlight on America's most successful independent entrepreneurs for thirty-three years.
"The past four years have been the most successful and gratifying years yet at NetDirector. Being recognized for the fourth year in a row is the icing on the cake", said Harry Beisswenger, CEO of NetDirector. "The diligence and dedication the NetDirector team has shown gives me confidence that as a company we can accomplish anything we set out to achieve. We look forward to continuing our steady growth in the years to come by providing innovative integration services that offer substantial value to our clients. Through business process automation we will continue to help improve our customers' efficiencies, compliance issues and increase their bottom-line".
For the complete results, including company profiles and an interactive database that can be sorted by industry, region, and other criteria, visit Inc. 5000. Be sure to check out NetDirector's Inc. 5000 Profile for more detailed information that was used to determine their 2014 ranking.
About NetDirector:
NetDirector provides a cloud-based data and document exchange solution that bridges gaps created by disparate business systems and technologies by allowing companies of any size, at any location to share data securely over a single internet connection. NetDirector's approach can be re-used in any industry where trading partners need to collaborate and exchange data in a seamless bi-directional, real-time manner, i.e. Mortgage Banking and Healthcare Industries. NetDirector now processes more than seven million data and document transactions each month.
###